to 2012-Ford-Mustang-Boss-
The difference is Samsung outsources it's OS development, it's developer community management, it's app ecosystem.


To whom do they outsource?

I'm genuinely curious since they've been advertising related jobs lately.

Thanks for any links or other info!
---
2012 mustang boss laguna seca
Except he rewrote iMovie all my himself before showing it to Apple. Jobs then chose to adopt the new interface.
So if anything, what you find crap in iMovie was Ubilos' ideas.

Things I don't like to hear... In all honesty I just hope he wanted to separate iMovie from Pro products even more... I have bad feeling about all of this. Rumors about FCP being FC (literally not going for pro anymore) and aiming for online consumer delivery like YouTube makes me sick. If they have killed tape input / output you know that moment Apple really made iCut"Pro".
---
2012 mustang boss laguna seca
raymondso
Sep 19, 09:18 AM
0710 PDT - no updates yet - keep counting :-(
1:40 to go :p
---
2012 mustang boss laguna seca
Excellent SHOW Apple EXCELLENT!

I think I just creamed my shorts.

THATS the last straw NO MORE EXCUSES for not owning a MAC FULL Out.
the piggy bank is now gonna be frugal!
---
2012 mustang boss laguna seca
...

If time machine lets you preview the contents of documents before you restore them, instead of going restore... is it that one? nope, try this one? nope... ah here we go found it. then hot damm thats a slick new feature

Well it looked like just a normal finder window in the Quicktime on the Apple site, so I'm sure you could open it, explore it, all that, before restoring..

Cheers!
---
2012 mustang boss laguna seca
It's always a little alarming when a post starts "sorry if I missed it but..."



The 2.7 G5 will be the highest clocked chip in a mac for a while, but probably not the fastest. In a number of benchmarks, Yonah has already beaten dual G5's, the conroes and woodrests will likely widen the gap even more.

true.... didnt the Macbook outrun a G5 in final cut studio or something?
---
2012 Ford Mustang Boss 302
regandarcy
Apr 6, 04:06 PM
I've never liked backlit keys and have it turned off on my MBPs. I find it annoying, personally, but I do touch type so I'm never looking at the keys. I totally understand those who do want that feature (and Apple should add it to the MBA because it appears to be important for a enough people), but personally I don't care for it and am glad I can turn it off.

I'm with you buddy. I totally don't need it either. Even if I was a hunt and peck guy, I could see keyboard fine in a dark room just by the light of the screen so I don't see the point. But that's just me. Personally I'd rather not have it drain my battery.

But since I am such a good touch typist, I don't have to worry about that. :-)

But to each their own.
---
2012 mustang boss laguna seca
You're screwing up, intel. We don't want 300 trillion transistors on a 1 nm die. We want longer battery life. Idiots.

Yes, and as someone has already pointed out, if the Core2 can do 20% better with the same power, can't you just throttle your new Core2 MBP down 20% and get a laptop with the same performance of your old one with 20% better battery life?

Talk about not seeing the forest through the trees. :rolleyes:
---
2012 mustang boss laguna seca
jeremy.king
Jun 15, 09:58 AM
My wife walked into store about an hour ago. Reserved a 16GB and a 32GB without issue. We were offered store credit for trade-ins but don't have to decide until we purchase, and $20 accessory credit as well. We were informed that we may not get them on launch day, but we would have them by 6/28 at the latest. I'm fine with this, and so far I'm pleased with Radio Shack.
---
2012 mustang boss laguna seca
admanimal
Mar 22, 12:52 PM
Meanwhile, Apple is drowning in orders and battling light leaks (http://www.electronista.com/articles/11/03/22/buyers.complain.of.multiple.faulty.replacements/) in displays. If the quality cannot be improved expeditiously, would-be customers may investigate the competition. :(

Yeah, with problems like that they are destined to fail. :rolleyes:
---
2012 Mustang Boss 302 Laguna
KindredMAC
Jul 14, 03:20 PM
A new Mac Pro for $1799? Not bad people!!!! In essence Apple is cutting the price of the current Dual Core 2 GHz G5 PowerMac by $200..... The same price as it is on the EDU store.

If you want something cheaper, buy an iMac for Christ's sake! That's why Apple has made them as powerful as they are now. They are meant as a bridge between the "Con-sumer" and the "Pro-sumer". PowerMacs have been and always will be for PROFESSIONALS!!!! Not the weekend warrior who "dabbles" in Photoshop. That's what the iMac is for people!!!

In my opinion and thoughts there will be no difference between these and the current G5 PowerMacs in performance.

As for Dual Optical Drives? AMEN! It is a hassle and waste of HD space when you need to copy a disc, especially Application Discs that you might want to keep in a safe place but have a copy always handy. I'm contemplating buying an external DVD Burner to hook up to my Dual Core G5 PM for these very reasons. I might wait though for a Blu Ray Disc Burner first though.

The thing that perplexes me is the relocation of the Power Supply to the top. This is either bogus info or they know something they aren't letting on about all the Liquid Cooling problems that have been arising lately in the repair world.
Plus would this not put a strain on the power cord since the cord would have its own weight hanging down on it instead of how it currently comes out of the back of the tower and immediately lays on the floor or desk surface? Something's fishy about this.
---
2012 Mustang Boss 302 Laguna
I have a question about dual monitor support on the Mac Pro...

Right now my main desktop is a 3.6 GHz Pentium D Xtreme (codename Smithfield, 2 cores w/ Hyperthreading, looks like 4 cores) running XP Media Center. A very capable machine, but I'm on the verge of getting a 3 GHz Mac Pro (stripped so I can mitigate the financial damage). I want the ATI Radeon display card.

I have two displays, the 2nd of which is rotated 90 degrees (portrait mode) so it's the perfect size for editing documents or reading long articles. Can I rotate the 2nd display 90 degrees like I can in Windows?
---
2012 mustang boss laguna seca
Multimedia
Jul 15, 05:22 PM
Too many people are complaining about rumored information that isn't even reliable, and most likely incorrect.

I think we can look at what Apple has done with its other lineups this past year as a guide to the future. Based on what we've seen, I don't think Apple will be redesigning the Mac Pro case -- it's large enough to accommodate anything they wish to throw in there. I also think it's a great industrial design, physically alluding to the power within.

The one question I do have is why is the Mac Pro the last to make this transition, why has it taken so long? Is it simply due to chip availability, is it due to some radical new design, or is it because the Mac Pro is Apple's flagship product and Apple is working long and hard to wedge in some great new technology?

I'll be watching the announcement closely, although my Dual 2.5 GHz G5 (single core) handles everything I throw at it and has never ever given me reason to even want to upgrade. However, if the new Mac Pro hits 3 GHz I may be very tempted... if it doesn't, I'll wait it out. If the new high end Mac Pro doesn't go to 3 GHz like Dell and others, the Mac Pro will sink plenty fast.Well my Dual 2.5 GHz G5 was easily brought to it's knees once I started simultaneously recording EyeTV, Encoding DVD Images and Ripping MP4s from those Images. Thank GOD the Quad went refurb in early February and I was able to sell your model for $2500.

In any event, I think we are all grasping at straws for the next three weeks waiting for Monday morning August 7. :confused: I'm sure there will be some sort of surprise. But I have no idea what that surprise will be. I'll be glad when it's over since we'll all be able to see much more clearly how the next year will be looking.
---
2010,2011,2012 Mustang Boss
Multimedia
Jul 21, 12:20 PM
It really depends on your application.

On the desktop, if you're a typical user that's just interested in web surfing, playing music files, organizing your photo collection, etc., more than two cores will probably not be too useful. For these kinds of users, even two cores may be overkill, but two are useful for keeping a responsive UI when an application starts hogging all the CPU time.

If you start using higher-power applications (like video work - iMovie/iDVD, for instance) then more cores will speed up that kind of work (assuming the app is properly multithreaded, of course.) 4-core systems will definitely benefit this kind of user.

With current applications, however, I don't think more than 4 cores will be useful. The kind of work that will make 8 cores useful is the kinds that requires expensive professional software - which most people don't use...

Cluster computing has similar benefits. With 8 cores in each processor, it is almost as good as having 8 times as many computers in the cluster, and a lot less expensive. This concept will scale up as the number of cores increases, assuming motherbaords can be designed with enough memory and FSB bandwidth to keep them all busy.

I think we might see a single quad-core chip in consumer systems, like the iMac. I think it is likely that we'll see them in Pro systems, like the Mac Pro (including a high-end model with two quad-core chips.)

I think processors with more than 4 cores will never be seen outside of servers - Xserves and maybe some configurations of Mac Pro. Mostly because that's where there is a need for this kind of power.I strongly disagree. I could use 16 cores right now for notihng more than simple consumer electronics video compression routines. There will be a Mac Pro with 8 cores this Winter 2007.

You are completely blind to the need for many cores right now for very simple stupid work. All I want to do is run 4 copies of Toast while running 4 copies of Handbrake simultaneously. Each wants 2 cores or more. So you are not thinking of the current need for 16 cores already.

This is not even beginning to discuss how many Final Cut Studio Editors need 16 Cores. Man, I can't believe you wrote that. I think you are overlooking the obvious - the need to run multiple copies of today's applicaitons simultaneously.

So as long as the heat issue can be overcome, I don't see why 8 Cores can't belong inside an iMac by the end of 2008.

I apologize if I read a little hot. But I find the line of thought that 4 or 8 Cores are enough or more than enough to really annoy me. They are not nearly enough for those of us who see the problem of not enough cores EVERY DAY. The rest of you either have no imagination or are only using your Macs for word processing, browsing and email.

I am sincerely frustrated by not having enough cores to do simple stupid work efficiently. Just look at how crippled this G5 Quad is already only running three things. They can't even run full speed due to lack of cores.
---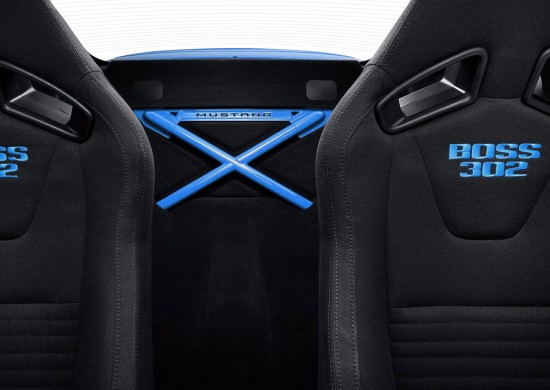 2012 mustang boss laguna seca
I'd like to be able to install OS X on it, because the only reason why I'd ever use Windows is for the latest games. Here are the spec's, think this would run OS X nicely? ;-)This is a joke...right?
---
2012 Ford Mustang Boss 302
Agreed. I can make an argument for the consumer machines, where perhaps 512 MB is sufficient for basic users. Specifically, why force them to pay more for 1 GB if they don't need it. But when it comes to the Pro machines, as if anyone buying one of these beasts is not going to require at least 2 GB of RAM, let alone 1 GB. No one buys a quad Xeon Powermac to just surf the Internet and check their e-mail. :cool:

Personally I go the BTO route at Apple.com for my PowerMacs and downgrade all RAM to the minimum cost and buy my RAM from a trusted 3rd party vendor for a savings of at least 10% if not more so.
---
2012 Ford Mustang Boss 302
Westside guy
Nov 28, 07:01 PM
And I don't understand why they should...Can somebody explain it?

One of the Universal powers-that-be said a week or two ago (my paraphrase until I can locate the original) "Everyone knows that those devices are all about storing stolen music. This is our way of getting some of that revenue back."

I realize there are a lot of people that use bittorrent and the like, but I'd like to believe there are also a lot of people like me. My music is pretty much all legal. After ITMS came online I went and purchased copies of the (reasonably few) songs that I had at one time obtained illegally. The vast majority of my music is actually ripped from my CDs, which were all purchased legally.

Edit: From a NY Times article about the Zune (http://www.nytimes.com/2006/11/09/technology/09music.html?ex=1164862800&en=12038e7b077c3762&ei=5070): "It's a major change for the industry," said David Geffen, the entertainment mogul who more than a decade ago sold the record label that bears his name to Universal. "Each of these devices is used to store unpaid-for material. This way, on top of the material people do pay for, the record companies are getting paid on the devices storing the copied music."
---
2012 mustang boss laguna seca
That's a joke! Incredible. Shame they couldn't say much about the performance though...

For the performance of Clovertown you'll have to wait a bit longer as we're not allowed to disclose it just yet
---
Mustang Boss Laguna Seca
Here's the info from the big call we just had...

We will be taking reservations at 12PM CST. This reservation guarantees you a phone on launch day. The way our DC knows which stores to send phones is from the reservations. Example. If my store reserves 10, i will get 10 + a few extra. There will be limited quantities, so get to your store as early as possible before 12pm cst and hang out. The pin numbers are to match your reservation to your phone b/c there is no money transfer. Replenishment on iPhone 4 is based on iPhone 3G/s sales. If your local store sells 1 every 2 weeks, they wont be getting replenished as often as a store that sole 10/week.

Also, we CAN open whenever we want to on launch day. My store is opening at 6am. One hour before Best Buy, and ATT.
---
KnightWRX
Apr 20, 01:39 PM
The trade dress claims do not list specific models.

Which tells me somebody botched it. Does it impact damage claims if Samsung decides to present one model that doesn't bear any ressemblance to the iPhone like the ones depicted above ?

Or can Apple amend to add specifity to the claim ?

Or is it moot in the eyes of the court and would only apply when calculating damages if a decision is done in favor of Apple ?
---
barkomatic
Mar 31, 03:38 PM
Keep in mind that Google tightening up Android and forcing handset makers to adhere to certain guidelines is primarily a problem for the *handset makers* and carriers--but not consumers.

I couldn't care less what problems Verizon and Motorola have if the end result is a beautiful and functional device. If not, I'll buy something else.
---
NO iPODS OR iPHONE I DON'T CARE FOR THEM ONE JOT

Ok, Stevie J, You can introduce the Mac Pro, the new XServe, and Leopard on Monday.

But please don't deny us our new conroe iMac with x1800XT! Release it on Tuesday!!! And Merom Macbooks and Macbook Pros. You will lose too many sales and potential switchers if you wait until the end of September!

Plus I'll cry.

We beggs of you Stevie J, we wants it, we needs it, it must come to me!
The iMac Ultra is mine. My own. My precious.

Alright, give precious back to master now......
---
Benjamins
Mar 31, 03:34 PM
I was just pointing out that the code is still open, even if some have to wait longer than has been the case. I'm not saying everything is golden and Google are a paragon of virtue, this is certainly a bit of a sly move on their part.

I cannot help shake the feeling that some of the vitriol from certain people is the fear that a more coherent and unified Android ecosystem is an even bigger threat to the iOS platform.

not really. It's just reaction to extreme hypocrisy.

Maybe Google needs to back off from using the word "open" like they own it.
---
leekohler
Feb 28, 09:12 PM
I'm pretty sure I figured it out.

I watched Wonder Woman too much as a kid! :eek:

Well then, they have to explain me. I liked GI Joe, Captain America, Batman and played sports. It just gets more ridiculous the more they try with their junk science.
---