This costume includes a lack
No, this isn't true. All of them have a socket cpu that can be replaced.

Absolutely not true. The laptops are all soldered. What gave you that idea?
---
lack and white cat cartoon
I wonder if what was happening is that they would stop selling the ipads when they had sold enough extended warranties, cases, etc for that day rather then continuing to sell their ipad stock

If other customers had come in and bought and ipad after the quota was met, then any accessories that they purchased wouldn't count toward what they needed to get their "gold star" for the day.

Serves them right. Bastards. It's amazing how easily they sucker people into buying an $80 hdmi cable when they can get a higher quality cable from monoprice for less then five bucks.
---
Black Cat White Belly Mascot
Power Supply at the top is REALLY stupid.

Why?
---
Cartoon Cat Walking Outline
it's ridiculous for Universal to even be thinking this. NONE of the money would get to artists or anything like that. it would just go to the company.
Yep. I haven't seen any plans for any of the cash to be distributed to the Universal artists. This is appalling behavior.

Btw, Universal (unfortunately) own a pretty massive music catalogue. So if they did threaten to pull out of iTS, Apple might listen. You'd hope it's way too late for that though. I think iTS has enough of a head start that even Universal etc couldn't threaten Apple.
---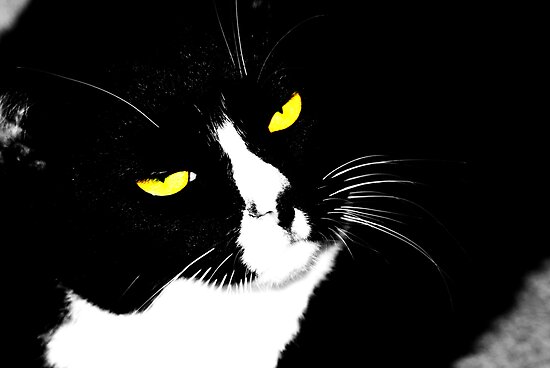 Cartoon Black and White Cat by
I apologize as I have not read through all the comments as yet but if this goes through, how long before we see the request for these types of fees for all PC/Mac sales as those are used to download and listen to music as well?

May as well add the fee to headphones. Don't forget speakers, receivers, cables, speaker wire. And cars, since many people listen to pirated music there. Oh, and add the fee on the monthly electricity bill (can't pirate music without electricity!) and any medical procedure involving the ears or hearing.
---
lack and white cat cartoon.
For legal uses, BitTorrent is awesome. I tried to download NeoOffice from their website, i was getting 20K. Over BitTorrent..... almost my max bandwidth. It was sweet. BitTorrent in an OS has many great possibilities.

BitTorrent is great if you're using a cable modem or DSL with almost equal upload/download ratios.But I'm using a Satellite..Downloads are great but the uploads are only 256k
---
lack and white cat cartoon.
ianbailey
Apr 10, 09:02 AM
These are my predictions, based purely on idle speculation, same as everyone else:

Bored with all this 'Ooh, it will be like iMovies' business. iMovie is for fun, FCP is for pros.

As a pro editor you need to be able to preview and mark your clips before editing. Unless Apple comes up with some sort of compelling, Browser-based thingy, we won't be losing the Viewer window. The current FCP is flexible, you can close the Viewer if you want or have more than one Viewer.

The pro tag would go out the window if we lost tape I/O, plenty of people shoot on HDV. I reckon all standard definition support will go. As will Cinema Tools, as someone has already mentioned. Issues for those who master to Digi-Beta and author DVDs.

The possibilities of cloud storage are interesting, but there are obvious obstacles unless you're using low-rez proxies. A groovy control surface using the iPad / iPhone / iPod Touch? Bring it on!

Although a new FCP is great news, I'm wondering if the new Motion is going to be equally exciting. It's about time it stepped up and challenged After Effects.
---
Black and White Cartoon
Excellent to see more tablets coming on to the market. This is good news for all - competition is great - for all companies and consumers.

Choice and Competition is King.
---
lack cat 13
But Intel did not force Apple to use Intel's IGP, Apple could have added separate graphics chipset just as they did with the MBP. Which wouldn't really make sense on an MBA IMO.

Intel did indeed force Apple to use their IGP by not licensing other vendors to provide IGPs. The reason the MBP 13" and MBA 13" use IGPs and not dedicated GPU is one of space. Apple can't magically conjure up space on the logic board.

If I didn't already have an MBA and had the option between the current crop and the SB variant, I'd pick the SB without thinking twice about it and I doubt i'm in the minority.

I push the GPU more often than I push the CPU on my MBA. I doubt I'm in the minority, though I'm probably part of the minority that actual knows this little fact. ;)

No matter how much you try to spin this, Intel got greedy on this one and couldn't back their greed with competence. They have sucked at GPUs since they have been in the GPU game (Intel i740 anyone ?).
---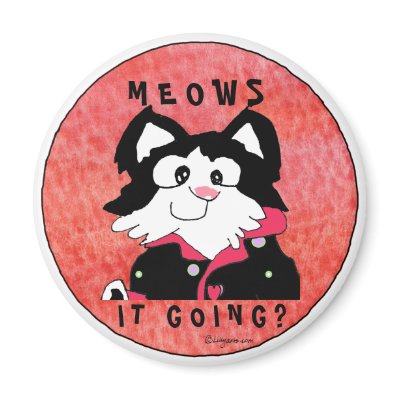 Meows It Going Cartoon Cat
gnasher729
Aug 26, 04:08 PM
I dont see much change really, the 1.66GHz merom chip will find its way into the mini (they'll scrap the solo model).

The 1.83 & 2.00GHz for iMacs (if they use merom) and MacBooks and the 2.16 and 2.33 for the 15 & 17 MBPs respectively. Its that simple.

Only problem with that is that a 2.33 GHz Merom chip will be fifty percent more expensive than a 2.16 GHz Yonah is today. So do you think Apple will increase prices of the MacBook Pro by $150 to $200 or reduce their profit?
---
lack and white cat cartoon.
MrCrowbar
Aug 19, 06:08 PM
!!!! DON'T DO THE SMC FIRMWARE UPDATE !!!!

Sorry to post it here, but I think it's urgent.
This update "fixes" tha Macbook fans. After the update, they (the fans) basically run at full speed all the time. They only stop once your CPU is below 50°C.
---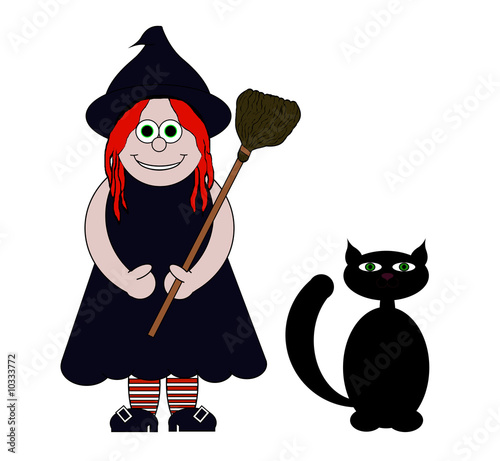 Witch amp; Black Cat Cartoon
PCMacUser
Aug 27, 07:39 AM
Yes, and as someone has already pointed out, if the Core2 can do 20% better with the same power, can't you just throttle your new Core2 MBP down 20% and get a laptop with the same performance of your old one with 20% better battery life?

Talk about not seeing the forest through the trees. :rolleyes:
It's quite common in the PC laptop world to do exactly that - using the BIOS to drop the default clock speed and/or voltage of the CPU to extend battery life. But that requires a BIOS which Apples don't have. Perhaps it can be done another way...
---
BLACK CARTOON CAT
How is the talk of slower performance because the database isn't as large any different than the discussion about the data in the first place.

Several people were criticizing people for having tin foil hats when it came to what the data was being used for, etc

And now the same people are wearing the same tin foil hats/complaining about some mythological "slow down" by having a smaller database.

Hypocrisy LOL
---
lack and white cat cartoon.
Since you have no clue how the sandy bridge airs will perform, I'll take your statement as FUD.
Actually 320m performs better then Intel 3000, so the dude is right that graphics chip in SB is slower.
---
Black and White Cartoon
claus1225
Mar 31, 05:44 PM
I personally don't believe in "open source code". Seriously, what is the % of population who can understand and take the time to tweak the source code for an OS?
---
lack and white cat cartoon.
Obviously, inherently the iMac design is inferior to the Mac Pro/Powermac.

It may be obvious, but based on your earlier statement that a Conroe iMac would be "able to crunch through" apps faster than a Mac Pro, the obvious seemed worth identifying.

But I think there's a bigger reason why Apple chose to go all quad with the Mac Pro: Apple chose all quad because a duo option would have had the same performance in professional apps (again, excluding handbrake and toast which are the only two examples touted about). A single processor Woodcrest or Conroe option will have the same obtainable CPU power for 90-95% of the professional market for another 6-12 months at the very least.

So you think they put an extra processor in across the line just to be able to say they had a quad? Even the AnandTech article you used as a source showed here (http://www.anandtech.com/mac/showdoc.aspx?i=2816&p=18) that PS took advantage of quad cores in Rosetta

Here's some data regarding the Mac Pro's FSB:
*snip*
What can we take from this? Because of the use of FB-DIMMs, the Mac Pro's effective FSB is that of ~640MHz DDR2 system.

And how does it fare in memory latency?
*snip*

Your points about latency and FSB are not separate negatives as you have made them. They are redundant theoretical concerns with implications of unclear practical significance.

As for bandwidth, although the Mac Pro has a load of theoretical bandwidth, the efficiency is an abysmal 20%. In real use a DDR2 system has 72% more usable bandwidth. (source here (http://www.anandtech.com/mac/showdoc.aspx?i=2816&p=11))

I don't know bout you, but if I were a heavy user of memory intensive apps such as Photoshop, I'd be worried. Worried in the sense that a Conroe would be noticeably faster.

I am not worried. Everything anyone has come up with on this issue are taken from that same AnandTech article. Until I see more real-world testing, I will not be convinced. Also, I expect that more pro apps such as PS will be able to utilize quad cores in the near future, if they aren't already doing so. Finally, even if Conroe is faster, Woodcrest is fast enough for me ;).

Memory issues aside, Woodcrests are faster than Conroes, 2.4% on average (source here (http://www.anandtech.com/showdoc.aspx?i=2795&p=6))

I think you misread that. They were comparing Core 2 Extreme (not Woodcrest) and Conroe to see whether the increased FSB of the former would make much difference.
---
her to be a white cat!
FearlessFreep
Apr 11, 01:31 PM
I still don't get why people just don't follow the components to figure out the timing. If the touchscreen size is indeed going to change, then it has to be manufactured in sufficient quantity before launch. Otherwise you end up with not enough product in the pipeline to meet demand (see Ipad, 2).
There's outside factors at work here as well - namely the Japan disaster which has constrained supplies.
Apple may not have any choice but to wait until Fall.
---
stock vector : Cartoon Cat in
Vista ships early 2007 and way preceeds the Core 3 launch. :rolleyes:
That is, Bill Gates has stated that there is an 80% chance that Vista will ship in early which, when multiplied by the 80% probability that his estimate is something smelly that comes out of the backside of a bull (and only 20% chance that it is actually true), gives a 16% chance that Vista will REALLY ship in early 2007. ;)
---
Cartoon Cat Sleeping Outline
eeboarder
Jul 27, 03:25 PM
this blog was also written by jason o'grady, aka the PowerPage rumor site. his writing means nothing to me.

It is a rumor.....just like many other things including almost everything on this site. You just have to decide for yourself really.
---
gregorypierce
Apr 11, 02:31 AM
Wow. You'd think a FCP Users group would be able to track down a halfway decent graphic artist to make their banner graphic...


It probably looks great when in motion on a TV screen.....


hey I tried :)
---
Cory Bauer
Apr 12, 08:00 PM
Yeah no kidding...they should have taken the "New" off the page at least a year ago.
No kidding, right? Also, fancy meeting you here, Jester :cool:
---
As was pointed out by a previous poster, iOS was developed for tablet use.

That's a common misreading of what Jobs said.

iOS was developed for the phone first, although its idea of using a touch UI was not.

As Jobs explained, there was a simple UI demo done on a touch device originally designed to be a keyboard input prototype. That demo gave him the idea to go all touch on the iPhone. That's what he meant by "the tablet came first".

Since we know that during summer/fall the first iPhone UI concepts were done using iPods with wheels, his touch "eureka" moment probably came in late with the UI demo almost certainly done under OSX.

According to all known histories, the actual creation of iOS didn't begin until 2006. Prior to that, some at Apple were still proposing using Linux for the phone OS.
---
The fastest?

If that were the case, no one here would be complaining...

Fastest in terms of the fastest notebook that Apple offers.
---
Multimedia
Jul 29, 07:03 PM
this would be smart because as of right now the mac book pro doesnt WOW me over the macbook. Do you think the "core 3" will also have the same pin structure as the 2's?Core 3 is in 2009. Many things will be very different by then. You wouldn't want to upgrade a 2006 Mac in 2009.Not a chance in hell, give up the idea of upgrading your Mac already :rolleyes:

The newer Meroms that are to come out Q2 2007 will be based off a completely new socket.With Santa Rosa to boot!
---