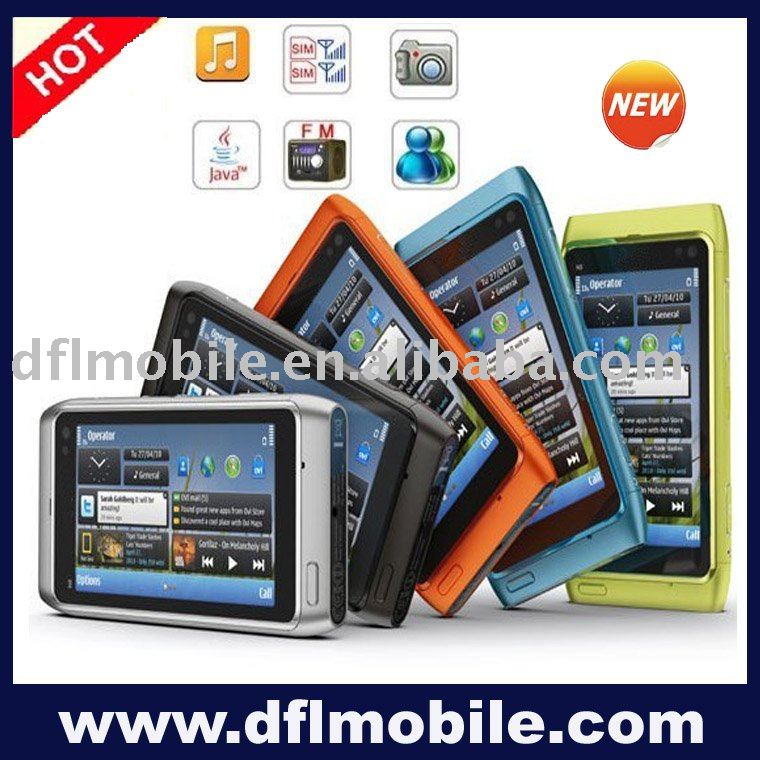 future oost mobile phones
littleman23408
Dec 6, 03:00 PM
but at least you don't have to watch it

Its hard for me to watch, because I want to race, I don't want to watch the driver race for me, lol. I was very tempted to exit the race and go back to a-spec. I will definately have to not watch the next time I try one.
---
oost mobile phones 2010.
What is the present smartphone marketshare?


For Q1/11 aprox. 15% for Apple.

Q4/10 numbers were:

http://www.canalys.com/pr/images/r2011013.gif

Again: Apple sold 3 million more devices in Q4/10 than they did in Q3/10 (16 million compared to 13 million in total numbers) but they lost 0.7% marketshare in that 3 month (Q3/10: 16.7% marketshare, see first graph, Q4/10: 16.0%, see above).
---
oost mobile phones for cheap.
Impossible.

Apple's no longer supposed to care about their Pro software.

This will never happen.
---
Samsung Seek cell phone
The server/desktop division with Windows - as with OS X - is one of marketing, not software. Windows "Workstation" and Windows "Server" use the same codebase.

True (today anyway; in the NT era they were indeed separate platforms though. Which brings me to my next point..)


No, that is not true, in fact it couldn't be more untrue. Now, the 95 family (95/98/ME) was a totally different codebase. But with the NT family (NT/2000/XP) the client and the server were identical, even identical in distributed code. In fact there was a big scandal years ago where someone discovered the registry setting where you could turn NT Workstation into NT Server. Back then all that was different was the number of outbound IP connections and possibly the number of CPUs supported. All they were trying to do with Workstation was prevent you from using it as a server (thus the outbound IP limit) and at some point they didn't give you full-blown IIS on Workstation. That's it.
---
mobile phones i guess,
Sad, pathetic, misguided

Speaking of which...
---
Sanyo Juno phones will arrive
Power supplies produce a lot of heat. It makes great sense according to simply the most basic laws of thermodynamics.

Could you please explain this basic law of thermodynamics and I mean more extensively than "heat rises."

I always thought that the power supply was on top because of the heat generated by it. Since heat rises, it wouldn't pass over the rest of the computer on its way out. I still agree with you about the weight part though.

Bill the TaxMan

Well since the current G5's have a seperate chamber for the power supply, I guess that wouldn't matter. Also, isn't the air cooler at the bottom than at the already warm top? Go figure....
---
oost mobile phones for cheap.
hyperpasta
Aug 5, 05:34 PM
Are you "meant" to keep it under your desk? Who says? I had my PowerMac on the desk until I sold it (I will be getting a Mac Pro and I hate to put it on my desk if it's meant to go under it!)

Well some people do. For instance, when I think of a video editing setup, I think of various monitors, a computer, and other devices are all locked into some kinda big rack. But I'm no video editor.

Point is, without an IR sensor in the display, you wouldn't have the OPTION of hiding the computer away.
---
The Boost Mobile Samsung
The internet didn't exist in 1988. He was probably a local business.
::blink::
<sarcasm>
I beg to differ, just because Al Gore didn't invent the internet until 1988 doesn't mean it didn't exist before then :)
</sarcasm>

But this is totally off topic, back to the rumors...

Apple wows world with intermodalnet! Now you really can take the internet with you!
---
touch screen oost mobile cell
This is kind of ironic. My brother works in the video editing field and I was just talking about this only 5 minutes ago. He was lucky enough to "NAB" a ticket (pun fully intended) literally seconds before they sold out, and he'll be there for the presentation. He was telling me about this radical new overhaul for FCP, and I thought it was kind of weird that I hadn't seen any mention of it seeing as how I check Apple rumor blogs almost daily, so I logged onto macrumors and sure enough, it was the first story listed.

I guess there's a lot of drama among the industry about Apple's refusal to release any kind of road map for FCP, not unlike their other products, and apparently a lot of people are starting to jump ship to Adobe's offerings. Everyone is pretty worried about this new overhaul because the guy who botched iMovie is the guy now in charge of FCP. I'm not into video editing, and I've never never used FCP or any product like it, but after hearing about all the drama and excitement surrounding this new overhaul I'm pretty stoked to see what happens.

My brother is a diehard Apple guy, but he, along with a lot of other people apparently, are basically giving Apple this final shot to fix a lot of FCP's limitations, or they're going to fully move over to Adobe's offering. (I can't remember the name of heir FCP equivalent, and I'm too lazy to look it up) Tuesday can't come soon enough!The guy who 'botched' iMovie is the same person that created Final Cut and continues to work on Final Cut. Randy Ubillos has been the head of Apple's video editing suites/applications for as long as I can remember.
---
oost mobile phones i290. oost
I'm glad rosetta is going away. Maybe the dev will finally update the app.
By saying that you clearly misunderstand the idea of a legacy app. Say I have an old PPC game that I still enjoy to play. Why on earth would the dev want to update the old game to work in intel, especially if the dev is busy with new and more profitable endeavours?

Windows manages to run legacy apps still. Even if you do have to resort to using the virtual machine they've called 'XP Mode.'

Fortunately, my one and only PPC program does indeed have an intel version that I wasn't aware of, so I'm fine.
---
Boost Mobile No-Contract
maybe they will release it in late july instead of late august like snow leopard. does anyone remember how much leopard cost. snow leopard wasnt really a new OS. just a speed bump from leopard so thats why it was $30. i just want to get an idea of what they price lion at because i heard $120 a while ago.
---
oost mobile phones 2009. oost
I would love to see Lion come as a Flash Drive instead of a Disc based media.

Install would be much faster than it would be from a disc. Flash memory costs are very cheap.

I am looking forward to Lion in general and will be happy to pay for the software instead of just a download via Torrent. I don't mind supporting Apple unlike I did with Windows.
---
new oost mobile phones 2010.
That's funny. A nice little jab at M$. Classic!

A nice jab at MS-at least with Leopard, there's only 1 edition unlike M$'s 7 for Vista.
---
launched on Boost Mobile
As others have pointed out, killing a peaceful protester (or non-involved innocent civilian for that matter) is never justified....nor is raiding hospitals, demolishing mosques, cutting off water, electricity and gas to a besieged city.

Sorry, who were we talking about?

Weird flashback moment there....
---
new oost mobile phones 2011.
CellarDoor
Aug 8, 06:29 AM
In nine months or less......... we'll have those
Top Secret features in our machines - too bad
for Redmond they won't be revealed until then.
Core graphics and Quartz Extreme will be amazing.
Love Time Machine, Spaces, etc.

Is this a poem? Lovely.
---
oost mobile phones 2011
You really think Best Buy needs to help create a demand? Seriously?

Yes they do, its a company not a religion. Well ven a religion need to hype up the fantasy so why would best buy be any different. Apple does it all the time not with their products but how secretive they are before the program comes out. But once the product is announced they are very good at not causing any artificial shortage. :D (good boy apple good boy)

On the other hand take your pick of companies from say Cisco to Sony we know months and months ahead what is coming.

Look at HP they put out a really nice UI and interesting tablet probably the only one I really see as wanting yet we have to wait almost 6 months before it comes out.:mad: Have you ever seen Apple do something that dumb? :eek:

HP should have been ready to sell their product a week or two after announcing and not do the MS$ in the future check out this cool vapor-ware we have coming. :rolleyes:
---
via Boost Mobile.
no worries bro, hope i could help! :)

WOW Awesome Thank you so much for the info and the fast response.

I like employees that are on message boards like this and respond to questions like these and taking the time out of their day. Thanks.

So just to make sure. If I do go along with the Trade In on Tuesday I don't have to give them my phone then? when I go back to pick it up then they will take it?

Thanks
---
new oost mobile phones 2011.
I would rather just order it online if I didn't want to drive to an Apple Store.

Seriously, RadioShack needs to die.

I used to go to RadioShack every time I needed some kind of cable or needed to convert some kind of cable into another kind of cable. Then I learned that they're prices are insanely high and I've been being ripped off. Now I buy from cmple.com.
---
future oost mobile phones
Not kosher.

He is still Jr., no matter how much he protests.

http://wiki.answers.com/Q/How_do_you_name_a_Jr_vs_II_vs_III

No, his (or her) name is what figures on the birth certificate no matter how much you protest.
---
Wow, that's success that only a Ballmer could love.

Apple does need some competition. I hope these competitors focus on some of the Apple shortcomings like the religious adherence to the Cocoa Touch UI. Ideally there would be a more hybrid iOS/MacOS functionality in an iPad such that it could morph up to a more desktop like experience when docked. And conversely, it seems like MacBook Air/ Mac OS X Lion is getting a more iOS like feel. There's a middle ground there that Apple needs to get to. I suspect they will. But as with tethering, and allowing re-duplication of core apps by third parties, it will take Apple a while to let go here and allow the iPad to become that perfect combo.

They still seem to ultimately strike this balance better than any other vendor.
---
Digitalclips
Apr 25, 03:07 PM
My Garmin saves way points too!
---
I would rather buy that one than the iPad

Thing is...you can't.
---
leekohler
Apr 27, 03:38 PM
Yes, I think Obama is a horrible president. That doesn't mean he was born in Kenya. Enough with the overly dramatic defense mechanisms. Just because you love the guy doesn't mean you get to live in a fairlytale world where he has no flaws, or he can't be questioned or criticized in the least. Why not focus on figuring out why the document is weird so we can all move on!?!? Do you just have fun laying down baseless attacks for no reason instead? It's a simple question - aimed at graphic artists who know what they're talking about (not you) - so why even discuss it other than to disrupt this issue, misdirect the conversation, and accuse me lying?


The drama is just amazing from you. If this were a movie you would be cleaning up on Oscar night. I have criticized Obama many times in this forum and even started a lot of threads criticizing him. He's not my favorite either, but you have nothing but vitriol for the guy.

Why are you focusing on why the document is weird even after it's been explained to you?

perhaps the Design & Graphics forum would have been a better place to post a technical question about layers in PDF documents.


Because that would not have been dramatic enough.
---
Mister Snitch
Mar 31, 02:46 PM
I knew it would happen eventually.
http://4.bp.blogspot.com/_oLbtTQY0cnE/TIgcnggvQyI/AAAAAAAAAF8/jlDFC95ZWE8/s1600/darth-vader-face.jpg
It was.... their DESTINY!
---