happy easter bunny coloring
Maybe I'm missing something here, but I'd of thought buying the latest and fastest computer every year would be the first thing a 'pro-user' would do with his money.

I can't speak for everyone, but there are a few considerations apart from speed:
- the available funds
- the ability to deduct the purchase from taxes
- having to reinstall everything on the new computer

Speed is nice, but when a two year old laptop is mostly fast enough (in my case), then why buy a new one after only a year?

I usually buy a new laptop about every two years. This is a relatively nice trade off between my desire to have the latest of everything and actually getting any work done.
---
happy easter funny cards.
Isn't it amazing that so many of these XOOM owners also, coincidentally, "own" an iPad/iPad 2, or their spouse/mom/dog/significant other does?

Either there's a lot of exaggerating (astroturfing) going on, or someone's spouse/mom/dog/significant other has a lot more sense. ;)

Why, I own an iPad and a XOOM and a Galaxy Tab and that HP Windows 7 Slate thingy and a Nook and a prototype PlayBook and I can tell you from personal experience that the iPad is like 100x better than all of those! :rolleyes:

I own both currently, and the reason is because I just like all technology. I give everything that looks interesting to me a fair try before dismissing it. I dont mind people talking about their own experiences with their own iPad, i just hate the people who comment on other hardware have NEVER used it at any length.

I like what the iPAD offers hardware wise and 3rd party accessory wise. If I could stick Honeycomb on a iPAD 2 hardware... I would be in heaven.
---
happy easter funny cards.
portishead
Apr 5, 04:46 PM
I can't wait. Exciting times for FCP editors!
---
HAPPY EASTER
Wirelessly posted (Mozilla/5.0 (iPhone; U; CPU iPhone OS 4_3_1 like Mac OS X; en-us) AppleWebKit/533.17.9 (KHTML, like Gecko) Version/5.0.2 Mobile/8G4 Safari/6533.18.5)

Motorola doesn't "get" tablets yet, but the G1 didn't sell well either. Let's look at the market again in two years, I bet it'll look a lot different.


The difference is uptake rates. Do this as an exercise. Go get all the iPhone sales data for each quarter since its release. Do the same for the iPad. Do the same for Android handsets. Estimate the best you can for Android tablets starting with CY Q4 2011 with the Galaxy Tab. Plot the data with the 0 point for each dataset being the first quarter they were on sale.

It is an interesting graph. Oddly, the Android tablet market is following a similar uptake trend as Android and iPhone sales. The iPad is not. Basically, if Android tablet sales follow the trend offered by Android handsets, the iPad will obliterate the Android tablet market before it ever gets started.
---
happy easter funny photos.
MrCrowbar
Aug 27, 04:26 PM
I have a few friends who own PC laptops with glossy screens and all of them have keyboards imprinted on their screens! I cannot say from experience if this happens with the MacBooks but i'd rather not risk it....

I've seen tons of laptops with the keyboard marks on the screen among powerbooks and the expensive Sony things. And those were all matte screens. My glossy Macbook screen is still as it was when I bought it (2 or 3 days after they were announced). The keyboard is a bit lower than on most laptops, so the re's quite some space between the keys and the screen whan it's closed. Unless you have a thick layer of chocklate/peanut butter/anal lube etc.. on your Keyboard, your screen is fine.

As opposed to Multimedia, I don't use foam barriers at all. Those things actually touch your screen, so if you have any dirt on the foam barrier, it's likely to scratch the screen if it moves. I like to bang my laptop lid like a car door and the Macbookhas this nice smooth sound when closeing (gotta love the magnetic latch). :-)
---
Happy Keester
jlewis2k1
Aug 11, 11:41 AM
am i the only one here that really thinks this is just a pathetic to even think apple is coming out with a phone? Personally, I can not see apple coming out with one. Honestly, I'm quite sick of hearing all of these posts about potential iPhone stuff. i just dont believe it would happen.
---
happy easter funny cards.
TheManOfSilver
Aug 27, 09:25 PM
Sifting through this thread can make one either optimistic or irrational, depending on who you ask. One point I found absent among the discussion was the possibility of a Core 2 Duo machine coinciding with the September 16th iPod offer end date.

Makes sense to me, but then I tend to get shouted down a lot in this forum. ;)

Actually, this has been mentioned (more than once I think) ... but I agree with you that it would make sense (let people shout what they may ;) )
---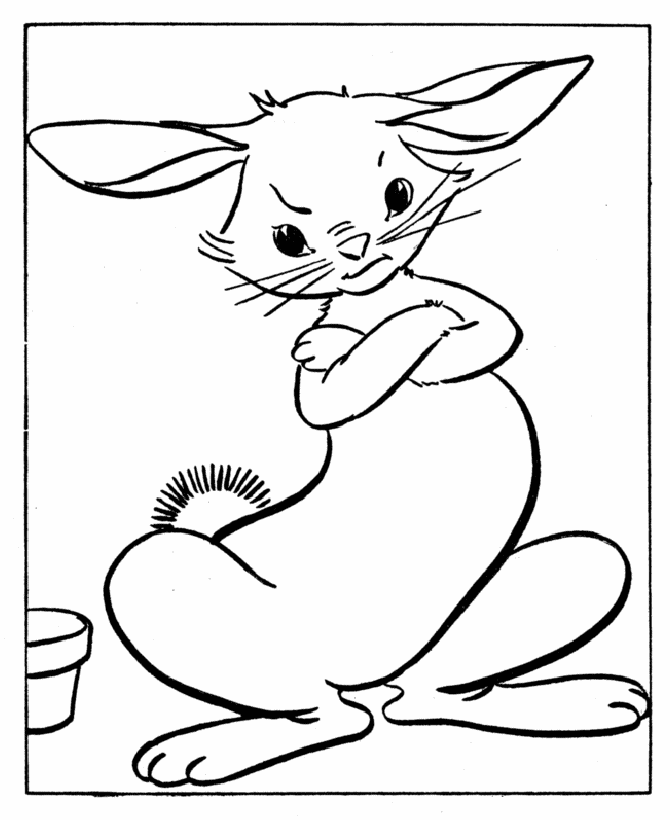 happy easter funny. happy
bigmc6000
Jul 27, 09:59 AM
"...Core 2 Duo chips need less electricity, drawing just 65 watts compared to the Pentium 4's 95 watts and Pentium D's 130 watts"

Good Lord - does anybody know what the G5 is? I'd imagine that the elaborate cooling system in the current G5 towers probably won't be needed it it's running anything like the D's...

And about the WWDC, I think it is possible for Merom laptops, Core 2 iMacs, Leopard Preview, Mac Pro's and possibly Movie service. However, I think the movie thing could be replaced by a larger capacity nano but that's about it. Only 1, at most, iTunes/iPod announcement with all the Mac stuff that should be addressed.
---
happy easter funny bunny.
maelstromr
Apr 25, 02:31 PM
Look out Apple...the chattel are beginning to rise. I hope these power-hungry thugs (Apple) get taken to the cleaners. Sad that Apple now views our location as a resource to be exploited.

While I can't say that I like the idea of private information being recorded without clear consumer knowledge or warning, I have to wonder what exactly is getting 'exploited' here? In two years when you throw your phone out Apple secretly searches your trash, takes it and markets to you based on where you went two years ago? Give me a break. :rolleyes:
---
happy easter funny cards.
Silverfist
Apr 25, 03:43 PM
[QUOTE=killr_b;12458559]As a consumer, why should I be subjected to this risk which doesn't benefit me in the slightest? And why should this data be "backed up," secretly, to my computer?[QUOTE]

Your phone stores this so as to keep from having to re-install connection locations every time you move a few hundred feet. It's "subjecting" you to better battery life by not having to work as hard to keep you connected. Oh noes.

...And it backs up the data for the same reason it backs up EVERYTHING when you sync -- so you can restore without losing any of the data on the phone.

What, you want crappy battery life, slower speeds, and loss of data if you need to restore your phone?

.
---
happy easter funny bunny.
I strongly disagree. I could use 16 cores right now for notihng more than simple consumer electronics video compression routines. There will be a Mac Pro with 8 cores this Winter 2007.


Hey Multimedia, just curious, I wonder what's your current (something you want to use for the next 1-2 years) idea of the ultimate machine wrt number of Cores, Memory, Storage, etc. And, how much are you willing to pay for it?
---
happy easter funny pics. happy
Multimedia
Aug 18, 06:50 PM
So what apps will saturate all four cores or at least get close to it, on either a quad G5 or quad xeon? Are there any?

Are there any apps that really take advantage of four cores on their own?Toast 7.1 UB can use more than two cores. In my test at the Apple stopre last Saturday I saw Toast 7.1 UB use more than 3 - between 2.3 and 3.1 cores all the time on the Mac Pro. It also uses more than two on the Quad G5 - just barely. Handbrake is not yet optimized for Mac Pro and uses a little less than two on both. That use of two is negatively impacted as soon as you start doiong something else especially both Toast and Handbrake at once.

But in future it will use all four. The problem with that "test" you so highly value, is that the testers didn't have a Quad to compare to, so they didn't even search out applications that are already "Quad Core Ready" - that would make a nice bullet on a software package wouldn't it?

Better yet: "MultiCore Ready".

If you don't think you are going to ever use more than one thing at a time, then you are right. But I think most of us here have 10-15 things open at once and do all sorts of things at once. That's the reason for "Spaces" in Loepard.
---
happy easter funny pics.
What do you mean true 3D? Motion 3 integrated 3D reflection, shadows, depth of field, etc.. It was around that time I stopped using After Effects. There are still things that AE can do that Motion can't, but that's mostly due to 3rd party plugins.

I mean 3D objects with materials, textures, shaders, better lighting, better shadows, no crashing several times a day...
3D like ProAnimator FX or Kinemac at least. No plugin required.
---
happy easter funny. happy
Does it even MATTER if Apple keeps up? Do we actually WANT Apple to release a new computer every month when Intel bumps up their chips a few megahertz?

See, it's easy to get lost in the specs war. The Mac Pros came out and I was salivating, even though I have a dual 2.0GHz G5 sitting at home. And then one day, as I was editing some HD footage, it occurred ot me that my G5 here - my now outdated G5 - was editing 1080p high-def footage without so much as a flinch. It was SO fast it was not even necessary at all.

So I really have to ask - does Apple really need to get into that stupid-ass PC specs war? Is it really hurting you guys that Apple has been slow to update? Are you really doing tasks that the current computer lineup cannot do?

AMEN!!!! This whole thread has the tone of a spoiled 13 year old's "I want" tirade. All the benchmarks show little difference between Merom and what you can buy today...and the 64 bit argument is really moot for most users because....(ready for it)....it's a laptop! Very few will have more than 2GB RAM on it anyway, and addressing larger RAM partitions is the #1 64 bit advantage.
---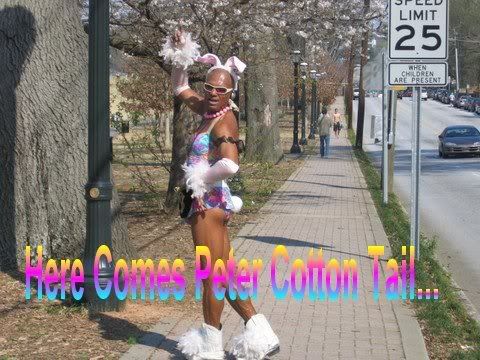 Happy Easter!
jfinn1976
Jun 14, 03:56 PM
My local RS said 7:30 pre-orders start on tues the 15th, I sure hope you don't wait until thurs.
---
happy easter funny. happy
RedTomato
Aug 12, 03:58 AM
Ah but Finland is a tiny social democrat country that's home to some of the world's largest mobile companies. They like to give a bit back to their home communities.

For example, deaf people in Finland get free / very cheap video-capable mobile phones and very cheap video calling rates so that they can sign to each other on the phone. (or access sign/ spoken language translation services - very important for work)

The rest of us deaf people around the world are screaming for the same thing, but do we get it bollocks? Videophoning on a mobile remains majorly expensive for anything more than a few minutes per month.
---
happy easter funny photos.
WWDC ... it's getting closer ... can't wait to see what's announced. Oh yeah ... we'll see the preview of Leopard too.

Bring it on Steve :D
---
happy easter funny cards.
The difference is Samsung outsources it's OS development, it's developer community management, it's app ecosystem.


To whom do they outsource?

I'm genuinely curious since they've been advertising related jobs lately.

Thanks for any links or other info!
---
very funny easter jokes easter
Joshuarocks
Apr 8, 12:17 AM
retail sucks dookey.. and Best Buy or Worst Buy can go out of business for all I care
---
The quality of a blu ray film is superior to all forms of digital distribution over the internet, like iTunes for example and it is a huge improvement over DVD. I can't understand why people still stick with DVD. Like Apple! Macs have no blu ray disc tray, only DVD. I can not understand that!
When you have all these great HD Camcorders and great movie editing software on a Mac why you should burn a DVD and loose most of the quality. Sure, you can upload HD movies to YouTube or Vimeo directly from iMovie, but it is not the same quality as, if you would burn a blu ray. At least the Mac Pro should have an option for a blu ray disc tray and DVD Studio Pro should support blu ray authoring.
I hope Apple will do a step in this direction with the new FC Studio.
---
It says somewhere on the apple web site that macs with G3s will be supported with Leopard.. any word on specific computers that will be supported? I have a iMac DV 400 G3 that I am curious about.
---
Machead III
Sep 19, 07:45 AM
The mermon G5s should be out before summer.

OMG wat about Santa Clause tabl3t apple Max? NEWTON FTW!!!!
---
Maybe this will stop the large daily 1am data chunks being sent on 3G??? My most active time on 3G data always happens when I am asleep....:eek:

Sleep walking a lot lately?
---
I wonder if there is still any Winblows fanboy out there willing to justify the purchase of a PC...horrible OS, slower machine, more expensive...no damn way. The Quad MacPro is THE most powerful desktop in this world...period.
---