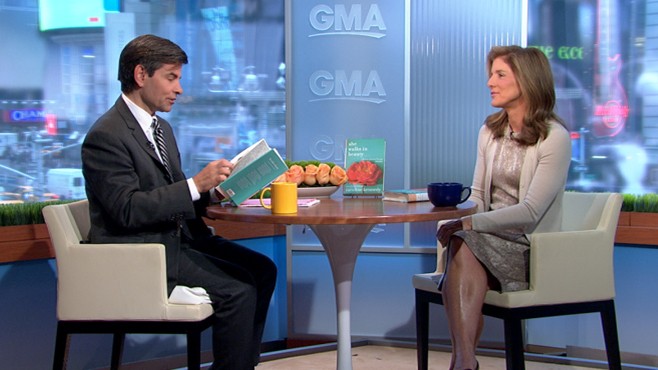 i love you mom poems from
But I guess if it's the only electronics store in a particular town...

That's me!
Nearest Apple Store is 90 minutes away. Nearest Authorized AT&T store that would carry the iPhone is like 60. Radio shack is just 10 minutes.

I'm wondering though, what would be the advantages/disadvantages to buying it at Radio Shack vs AT&T vs The Apple Store? Once I have the item purchased, will I notice any sort of difference what-so-ever?

Cheers.
---
love you mom poems. love you
technocoy
Nov 29, 01:00 PM
I can't get over the blind greed of these companies.

I'm waiting on Apple to get "threatened" by the bastards one time too many and then Apple says "ok" then approaches all the artists and opens the store to them paying part of their production costs and then giving them 80 percent of the profit off every song sold. Let's see how long the record companies KEEP their artists after that.

They better wake up to the new century before their artists do.

With most music savvy artists able to produce an album for less than a few thousand bucks now, Apple could turn on the industry and just blow it out at any moment. the industry could fragment into producers and mastering studios that get only for the service of producing and then it goes up to iTunes where it's subjected to reviews by peers and by a DIGG type system to promote it.

Browsing and sampling does a lot to increase ones musical library.. I found 80 percent of my new music by just searching and browsing on napster back in the day... I would find a new artist by chance and then go and by their CD. If apple would make their previews longer you would have the same type environment.

I'm not against a company making billions, but those billions should be made from giving the people who put them there what they want.

ugh. sorry, rant over.
---
I+love+you+mom+poems+from+
MacBoobsPro
Nov 29, 03:14 AM
Apple should ask for royalties for every song Universal produce! :D

Or just drop Universal.
---
ithank Love+you+mom+poems
DeVizardofOZ
Aug 26, 03:32 AM
... what you, "a consumer", spends his hard-earned money for, you should expect a product with an acceptable life-span, period!

Don't be too forgiving, when you get a lemon, whoever made it, just demand a replacement. Anything less means you get a fixed lemon, and probably waited for it days or weeks. It is unfortunate that manufacturers get away with murder, when you let them...

Whatever we buy, we want the single engine plane NOT to stop in mid-air, the car to run, and the brakes to brake, the computer to compute, the harddrive to last, the battery not to melt, and the screen not to flicker, etc. etc.

If this still happens it means the manufacturer, and those who should kick their butt in terms of QC, are simply not doing their job.

I don't get paid if I don't do my job. Anyone out there who does not get my meaning???
---
i love you mom poems from
MS Windows has about 95% of the world market...doesn't mean the technology is better.:)

A phone that works in most of the world is better for many of us. Who wants a phone that won't work in Europe for instance? Last I checked, my Mac works here just fine.
---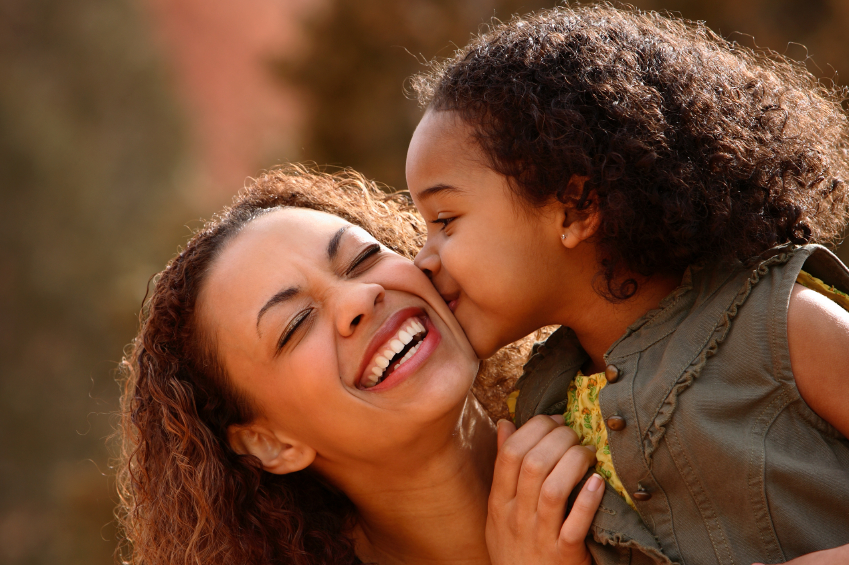 Mother Quotes
I don't like Adobe anymore. :mad:

They have become the Microsoft of the graphics world. See what having lots of money can do to you? Makes you cocky. That's one big reason I don't want Apple to gain much more market share. I want them to have just enough to keep them working hard... not so much to make them fat and lazy and greedy.
---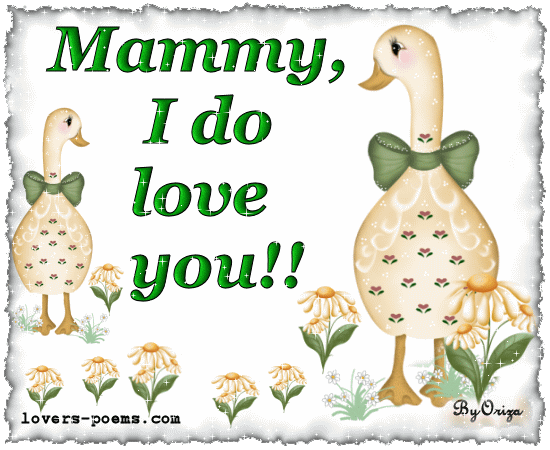 to Love+you+mom+poems
Chip NoVaMac
Apr 8, 12:17 AM
Not really a spectacle. They take the evening's drop shipment and get it into inventory. they sell it at the three places I can check before the Mall even opens, for example: Kenwood Town Center in Cincinnati opens at 7:00 for mall walkers. They let people in line at that time. The store opens at 8:00 to give "reservations" to the line standers for their choice of the available stock. They start processing/selling at about 8:30 and distribution is usually complete before 10:00 when the mall stores open and shoppers arrive. Apple doesn't open for sales till 10:00 either. So they are actually avoiding the spectacle and line in front of the store during normal hours, which you would have if everyone showed up around 4:00 or 5:00 to be around for the afternoon drop-shipment.

I like Apple's approach on the iPad 2 vs my experience with the iPhone 4 - where I and 20+ of my closest friends packed the Reston Apple Store in order to see if we could score the iPhone 4 from that mornings delivery.
---
i love you mom and dad poem. i
puckhead193
Aug 17, 12:27 AM
i went to my local apple store, and holy crap the thing is really fast. I'm tempted to get one, instead of an iMac, the only thing that's holding me back is the size.
---
i love you mom poems. we love
H. Flower
Apr 12, 11:40 AM
The insufficient content shouldn't pop up at random, or there is a bug. It pops up when there is insufficient content for a transition. Some transitions like crossfade are centered at the end/starting point of a clip. So it expands past/before this point, hence the need of additional content in the file.

I didn't know about that multicore issue with Compressor when launched directly from the timeline. I suspect an issue with your setup. Compressor does make good use of my 4 cores on mpeg2 and I never set up Qmaster.

I get "insufficient content" when my source isn't as long as my in and outs on the timeline, which can occur fairly often. I've used 5 other edit programs in my lifetime, and each one would lay the source on the timeline starting from the in point regardless. Thus, for all intents and purposes, the message is an error.

"Cannot split a dissolve" - again, not a problem in other suites. Yes, I know there is a dissolve there. Yes, I want the program to split it. I'm the editor :)
---
we love you mom poems. i love
slackpacker
Apr 12, 09:25 AM
Naw, memory too. There's probably a lot I left out, it was just a quick list off the top of my head.

64bit will just expand memory access it does not have anything to do with being multiprocessor aware.
---
Thanki-love-you-mom-poems
soldierblue
Apr 20, 02:51 PM
Apple filed similar suits again HTC and Nokia last spring. You'll notice that the ITC is not favoring Apple's claims.
---
I+love+you+mom+poems+from+
bedifferent
Apr 27, 08:56 AM
For the paranoid people who don't understand the issue and believe everything our media tells us to fear (coughFoxNewscough), here's something amusing for the mindless:

"Meat with eyes" (http://www.youtube.com/watch?v=yNGWn-aWn5g)
---
i love you mom poems. i love
Samsung can say all they want about their products. There are the following glaring issues:

1. Has anyone realize how much less Samsung's profit margins will be on the Galaxy Tab versus the iPad2? (ie. Apple retains a high profitability based on inhouse product development rather than contracting to third parties like other hardware developers)

2. Given what I perceive to be an extremely small profit margin, I find it difficult from an investor standpoint to endorse Samsung's business model.

3. It is next to impossible from a longterm business perspective that Samsung can price match Apple in this respect. It's an unsustainable business practice.
---
poems that I+love+you+mom+
It's going to come down to the experience, and the experience is in the apps.

Developers aren't going to create applications for the Android, unless people buy them, people are not going to buy Android tablets unless there are applications. The same thing with RIM.
---
Mother Daughter Poems
Dude. You bought Rev. A machines. I've bought -- EIGHTEEN Macs over the past two years and -- nope NO problems. Granted, they are all PowerPc Macs. Just bought the final Rev. PowerPC 12" Powerbook G4 last week. I'm pleased as punch.

Sorry about your luck but you bought Rev. A machines. The only Rev A machine I ever bought from Apple was the Titanium (tibook) 400mhz G4 Powerbook in August of 2001. Three years later, almost to the day the warranty ended, Apple replaced almost the whole machine under Applecare. That was about my only trouble with Apple, and the problem with the machine was that I was really scared and all thumbs when it came to putting in a stick of memory -- broke the holders and they sent a whole new logic board. That machine is still going strong, with a DayStar CPU upgrade, in a friend's office, and it's got years left in her.

Three of my friends still are on 1998 and 1999 iMacs, going strong with new harddrives only. Two of my other friends are on 2001 and 2000 year iMacs -- one with the same hard drive. Two friends are on 2001/2000 iBooks, going strong. My sister and two other friends are on year 2002 iMacs. All kicking butt. Personally, I prefer my year 2002 667mhz VGA Titanium Powerbook (on it right now) to my other machines and will be upgrading the CPU to 1.2ghz in a few months at Daystar. All to say that Apple makes kickbutt machines. Sorry about your luck. Oh, and again, forgot to mention that since i've been on Apple since 1989, I never had a virus. I bought NOrton Anti Virus out of ignorance once inthe 90's and once in but promptly took it off the puters, unnecessary.

If I were you, I'd have started off with the top of the line G5 2.1ghz 20" iMac (with iSight) and a 14" 1.42ghz iBook. You understand, these are the top of the line of the great PowerPC line of Apple products. It's like buying a 1989 560SL Mercedes (last year) or a 1968 Mustang convertible. I'd ask Apple for a trade 'em in for your rev a machines at least until Rev C Mactels.

Ohhh, Rev A!

I guess I wasn't watching carefully or listening intently when they explained that part in the commercials. Did anyone else hear Mac-dude explain that I would be buying a "Rev A" product and should expect it to fail within three months? Maybe that's what he was saying in Japanese with Camera-chick.

This "Rev A" excuse doesn't hold water. See, had I known that I might not have bought a Mac at all. And if it's true I should expect my $2000 to buy a broken toaster then I also expect Apple to replace it, not make up excuses. As far as that goes, they should pay me to QC their products.
---
i love you mom quotes from
I still think tape cameras are the best in quality, but the practicality of recording on a card or a hard drive will soon beat that.

I think Apple's timing with tomorrow is perfect for them to capitalize on this. If you watched the first two clips, the panelists talked about the lack of real standards for data and more importantly meta-data for file based workflows. They also referenced the only factory in the world that produces the most commonly used tape in pro workflow as being wiped out by the Tsunami in Japan - if Apple follows up with a new standard for file based workflow (which I fully expect them to do - skating to where the puck will be - it's a no brainer) and with Thunderbolt and a few manufacturers ready to capitalize it, I think you could see a dramatic shift in workflow since the tape situation will get dire for many. As one of the panelists pointed out, people aren't going to stop creating content just because they can't get more tape.

This might be the external catalyst that causes a dramatic shift. They are rare, but they do happen and events certainly seem to be lining up!

(I can't wait for the eventual conspiracy theorists that will no doubt claim SJ engineered the Tsunami in order to take advantage of it :rolleyes: )
---
i love you dad poems
SuperCachetes
Mar 4, 09:17 PM
Logic is my source. Society needs people, no people means no society. If there were no more babies society would eventually collapse.

Wow. Does your logic also tell you that 100% of society is gay? Do you think that only gay males were posting here, asking for a source?

Your example has no relevance to the actual world we live in. Even if every single homosexual on Earth decided not to raise a child (which is far from the truth), we do not all have to make/raise babies to propagate the species.
---
we love you mom poems. we love
gnasher729
Jul 20, 05:12 PM
I think Reverse Hyperthreading will have to be processor-bound, like Hyperthreading. Intel has its mitosis project, so let's hope that works out well!

There is no such thing as "Reverse Hyperthreading". This has been completely debunked.
---
I+love+you+mom+quotes+from
manu chao
Apr 27, 08:53 AM
No it isn't. They say they are not logging your location. This is correct. If it were incorrect, they would be keeping a database of your phone's exact GPS location. Instead, as they state, they are keeping a cache of the cell towers and wifi hotspots in order to aid the A-GPS system. So, no, they are not logging your (and by your, I mean an identifiable log) exact locations and beaming it home to watch you like big brother.

They are instructing your iPhone to log your approximate location. And I am sure anybody in this thread (ie, those really knowing about the details) knows the difference between 'Apple is logging your location on its servers' and 'Apple is instructing your iPhone to log your location on your iPhone and computer'.
---
Having to go through 5 Cinema Displays, two logic boards, a new processor set, a dented new PB, 12 Apple Store visits, and 16 hours on the phone with AppleCare pretty much sums up my satisfaction with Apple's support.

They are nice and courteous, but not given the power to do much in most situations. Pass the buck is their motto.
---
No, this isn't true. All of them have a socket cpu that can be replaced.

No that isn't true. The desktop Macs have socketed processors but the portables are soldered to the logic board - there are sites that do dissections of new machines and they confirmed it.

Replaceable: iMac, Mac mini
Soldered: MacBook, MacBook Pro.

Please don't post false and misleading information.
---
MBPs the end of august? I START school in the end of august.


ughghghghghghg

Me too. I'm just going to hang onto my aging iBook G4 until they come out. I really would kick myself if I bought a MacBook Pro now so close to them being updated. I'm just hoping I can order soon, and then they will arrive at the end of August... just in time for school. *crosses fingers*
---
logandzwon
Apr 25, 03:13 PM
I love how Media and most everyone was asleep about this known issue, until just recently, and now it is some kind of emergency.
I am not an Apple apologist by any means, but it is NOT their fault if people are not securely backing up, their personal and private data.
Apple's only fault (IMHO) is not encrypting the location logfile on the phone, or the system with regards to backups. Regardless, security of data is the end user's responsibility, not the manufacturer of their computer or software.
See, I have a very different opinion.
Apple has an image of things just working. Apple actively promotes this image. The image is includes the idea that people don't have to worry about the details, like security of their devices. Even for backups, Apple makes it so all you need to have full backups is plug in an $50 usb drive.
That said, looking at the iPhone the way it is intended to be used, it's an accessory of your computer. A mobile remote with limited access to the "main" computer. If we except that view point, then;
dethmaShine
Apr 19, 02:48 PM
The First Commercial GUI
http://img62.imageshack.us/img62/5659/star1vg.gif
Xerox's Star workstation was the first commercial implementation of the graphical user interface. The Star was introduced in 1981 and was the inspiration for the Mac and all the other GUIs that followed.
http://img217.imageshack.us/img217/7892/leopardpreviewdesktop4.jpghttp://img714.imageshack.us/img714/5733/xerox8010star.gif

Oh!