logo facebook security. logo
I don't think Obama was "dragged" into this at all, the US has gotten willingly involved - but to what extent do you think it was stage-managed?As far as necessary to make it appear that he was the "last piece of the jigsaw" rather than its inventor.
---
A new security report
justaregularjoe
Mar 1, 12:01 AM
Yes, I did agree with that post. What is your point?
Heterosexuality is by definition normal (conforming to a standard; usual, typical, or expected). What percentage of the population is homosexual, what percentage is heterosexual?

Humans by default have four fingers and a thumb on each hand. Am I being mean to people with more or fewer fingers? No, just stating a fact.

You know how stupid that argument is? You are comparing physical defects to a different mental state. Physiologically, gay people are not any bit different from straight people. (IE one identical twin gay, one not cases...)

Here is a much closer analog to your view:

"I hate you for liking the color yellow. Your views are sick and your practice of having yellow things in your home is sick and wrong and immoral. A three thousand year old book written by some uneducated shepperds told me that people who like the color yellow are going to burn in Hell because someone hates them."

Do you see just how stupid this whole thing is?
---
Security Guards - Security
Evangelion
Aug 18, 05:50 AM
Not likely to happen.

Maybe, maybe not. Fact remains that the liquid-cooling in the G5 Quad is very complex beast. And more complex things get, the more likely they are to break.

There are minimal to no reports of problems with the Quad G5 cooling system. I've run 3 of these for nearly 9 months with no problems.

A whole 9 months? Those systems are supposed to last for years.
---
logo facebook security.
Well, as its been said that only the bad issues get brought up, I'll share my feelings.
I've had nothing but good experience with Apple. When I first got my 5G iPod, I bought the old iTrip along with it from Apple.com at the same time. Well, of course, later I found out that model of iTrip was not compatible. I called Apple up and told them I bought an incompatible product that was listed alongside the 5G iPod on their site. Basically they told me I should be more careful next time to check for compatibility, but then they refunded me the full $40 and told me just to keep the iTrip. I sold it to a friend. :)

Later down the road, I managed to get a HUGE dent in the back of this same iPod, and it died. I sent it in for repairs, and they sent me a new one (or refurb) really quick, and free of charge. It wasn't even covered under the warranty! (physical damage, that is)

I'm running a 20" Intel iMac, and so far for 2 months I've had no problems, and I hear that once you're past the 3 month mark, you're probably good to go, so I'm waiting..
---
Facebook reaffirmed it would .
barkomatic
Mar 31, 03:38 PM
Keep in mind that Google tightening up Android and forcing handset makers to adhere to certain guidelines is primarily a problem for the *handset makers* and carriers--but not consumers.

I couldn't care less what problems Verizon and Motorola have if the end result is a beautiful and functional device. If not, I'll buy something else.
---
Logo+facebook+security
princealfie
Nov 29, 12:30 PM
Why yes, she does!
Got a few people from the SLC here I see...

I promise to buy her album then. Spasiba!
---
logo facebook security. logo
another low for apple, i ordered Mar 19th still waiting ...

fiasco just continues, does not look nice apple.
---
Facebook has security options
All of the reviews of the Core 2 Duo say that it crushes AMD in the desktop arena. This is good news, now we just need new iMacs, MacBook Pros, and Mac Pros.
---
logo facebook security.
PowerBook G5 next tuesday?
that is so not funny at all any more:rolleyes:
---
Facebook has attempted
Well I'm excited about Leopard and look forward to it's release. Rightly so should Apple keep hushed about what ever new features are to be added. Those nay sayers out there to Leopard should wait until they use it before they begin crucifying it, after all what hand did they have in the development of OS X??

Only thing that plays on my mind is whether some new features will be limited to Pro line Macs. I recall when Dashboard first came about iBooks couldn't display the ripple effect for example whereas Powerbooks could. I certainly hope we MacBook owners won't suffer the same fate with things like the new iChat, Mail or what ever.
---
Policy | Security Center
Display playbook = 7"

Display iPad = 9.7"

That's not half the size.

The diagonal is not the only way to measure a screen. I provided you with the numbers for the area of the screen to prove my claim.
---
feds, Google, and Facebook
Everything depends on your work and needs right? For me...I'm short format and tweak every frame.

In terms of full disclosure I own FCP 4 suite and CS 5 master suite and own all the major Apple products (hardware and software). I also run Windows 7 in bootcamp.

Short format work is all about After Effects. Motion is 5 years behind and offers an incomplete feature set in comparison. After Effects marries up well with the tools from big 3d players, like Maxon and C4D. Its a great pipeline.

I'll watch with interest the announcements next week, but the release of an "iMovie Pro" won't interest me...and it seems like that's where Apple is headed. They now are fixated on Consumers Lite and Consumers Plus.

Apple is also doing everything to push me away from it's platform, with it's anti-Flash crusade, and it's complete inability to support Any (I mean ANY of the top 5-7) professional GPUs.

For the serious Pro Apple is living on borrowed time and the Steve Jobs reality-distortion field is weakening. Redmond is calling. Increasingly serious content professionals are listening. I never imagined these words coming from my mouth. But it's the truth.
---
logo facebook security.
Normally I'd call bs, but I got mine at Best Buy and my friend a former employ asked if they had any more, the said technically no but for him they'd "find" one. Thank god I got it from there for reward pointssss!
---
Facebook teams with McAfee
jmgregory1
Mar 22, 04:01 PM
I can assure that doubling the 256MB of the first iPad is not enough for people that need a lot of multitask, like me.

I don't need to own an iPad 2.
The competitors have 1GB RAM, iPad 2 has 512MB.

It's simple: Apple is always behind hardware-wise because they like to priorize esthetics and appearance (besides the "so wonderful OS" ad). It's been this way for Macs, it seems to be the same way for iPads.

Android phones are selling more than iPhone.
iPhone has started a market, competitors are improving it.
iPad has started a market, competitors are improving it.

If you just can't recognize how multitask works better with 1GB RAM and true background apps (QNX, Honeycomb), then you deserve to use a limited thing like an iPad.

I've only bought the first iPad because there were no competitors at that time (and I hate netbooks), but now things are different. To be honest, A LOT different.

People said that the iPhone was going to be the best phone out there, but the market is showing something different.
People say the iPad is the best tablet out there, but it seems that the market is going to show something different.

There are 2 sides: Apple fanboys and realistic people.

I like products, not brands.

This is a simple look at a complex process. Adding more ram may be good in a system that doesn't control app usage well, but it's something completely different when the system can control for app processes. If you have a product that works perfectly well with a certain spec, is there a need to add more of a certain thing? What benefit does it offer? Apple is a smart company - why build more cost into hardware if you can make your software make up any potential shortcomings in hardware?

Of course the competition has to market its products as being different in some way compared to Apple and convince you, the buying public, that it means something to have double this or less of that.

Frankly, I think these companies should be trying to come up with the next thing - instead of just trying to compete against the iPad - but they won't do that. They'll wait until Apple releases the next new thing and just copy that. It's pitiful really.
---
Facebook McAfee logo
I use ProRes for almost everything, so this doesn't bother me.

So wait,on the projects you're working on,is everyone using recorders to record direct to prores or do you enjoy having to waste time converting everything you get?



Never had problems with this.

Then I'm guessing you do your cross fades manualy?

edit:and I do get your point,it works,but other competitors over the last couple years have brought improvements that I'd like to also see in FCP
---
logo facebook security.
840quadra
Apr 25, 03:42 PM
See, I have a very different opinion.
Apple has an image of things just working. Apple actively promotes this image. The image is includes the idea that people don't have to worry about the details, like security of their devices. Even for backups, Apple makes it so all you need to have full backups is plug in an $50 usb drive.
That said, looking at the iPhone the way it is intended to be used, it's an accessory of your computer. A mobile remote with limited access to the "main" computer. If we except that view point, then;
logo facebook security.
Cougarcat
Mar 26, 02:10 AM
I don't see Apple moving to any version of ReiserFS or ext#, so I think we are stuck with HFS+ and extensions/improvements of it, until the ZFS situation gets clearer.

Apple abandoned ZFS due to licensing and they're working on their own new file system.
---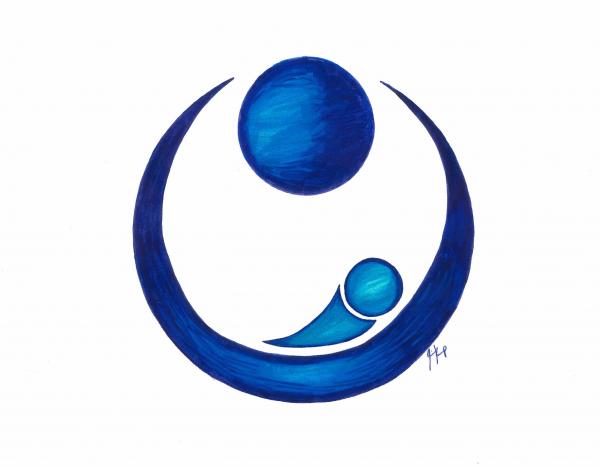 logo facebook security. a logo
http://guides.macrumors.com/Merom

hate to be repetative, but this tells me what i already know.

Merom is pin compatible the Yonah's current socket.

but the quesiton comes with this line:

Still, this hasn't prevent users from installing prototype and engineering samples of the chips in Macs

Does anyone know if the chips that are actually shipping are the same as the prototype chips?

again, sorry for the repatition, but id really like to drop one of these in my mini and dont want to find out AFTER i tear apart the mini that the new chips wont fit!
---
logo facebook security.
Silentwave
Jul 14, 07:55 PM
Personally I go the BTO route at Apple.com for my PowerMacs and downgrade all RAM to the minimum cost and buy my RAM from a trusted 3rd party vendor for a savings of at least 10% if not more so.

sounds like a plan for me too. I just hope the prices drop soon and the selection gets a bit better :(

http://www.newegg.com/Product/ProductList.asp?Submit=ENE&N=2010170147+1052121731&Subcategory=147&description=&srchInDesc=&minPrice=&maxPrice=
---
Sorry, completely forgot about that.

iOS rocks in apps, but it does suck *** in terms of notifications and true multitasking.

Apple should've been the ones to buy Palm.

Apples multitasking is way better they anything out there. On these devices battery rules all...
---
Shasterball
Apr 19, 01:58 PM
Parties do not understate potential damages in a lawsuit. No way. No how.
---
Mr-Stabby
Mar 26, 10:08 PM
Speaking of the server part, a lot of people have mentioned SMB. On a related note, i noticed in some of the screenshots i've seen that in 'Server Admin' AFP has disappeared as a service too. Does anybody know if the AFP Server still exists in Lion? There is a File Sharing option in the new server manager, but as far as i can see (i haven't got a copy, just seen pics) it's a bit lacking in features.
---
I looked at the map from a recent road trip. It showed cell towers 50 miles off the route I was on--probably next towers over in case I headed that direction. It's the apple bashing trolls who are blowing this way out of proportion.

No it's not.

And I think MOST people aren't blowing anything out of proportion. Being concerned about tracking information/privacy issues is important. Most people (stop generalizing just because some on this board are) are NOT over-reacting but were calling for deeper investigation into the issue.
---
SactoGuy18
Mar 31, 08:37 PM
I think one thing Google may require--possibly starting right now--is that all cellphone and tablet manufacturers that use Android MUST include an option for what amounts to a "pure" Android interface "experience," which means the ability to disable Motorola's Motoblur and HTC's HTC Sense interface changes in favor of the true Android interface.

Perhaps the biggest advantage of the iPhone is the fact because you only have ONE interface type, it becomes very easy to do minor version updates to the cellphone OS to add features and/or fix bugs. Google reining in Android will mean that future Android cellphones and tablet computers will also gain the ability to do minor version updates easily.
---