Sony Ericsson Xperia X10 Mini
A lot of people are upset over this. But, no one seems to care that the US Government can snoop on any electronic communication it wants for well over 10 years now: http://en.wikipedia.org/wiki/Echelon_(signals_intelligence)

Data transmissions, cell phone calls, you name it. I think we're trying to cook the wrong goose if you ask me.

When I was in college we got a new professor. He had retired from the Navy. Intelligence division actually. His job during his last years in NI was to monitor email communications. Yea, he read your email. Not literally every one of course and there were (are) many, many working on this but in a nutshell, yes the government does read your email. Do I care? Nope. Got nothing to hide and if they want to read emails of me asking my wife what she wants for supper or telling her how my day went, what do I care?
---
price in singapore, Sony
Paris would be an excellent opportunity to introduce the "iPhone".

Probably, But I think Christmass season would be better for sales. maybe they will launch end of October to take advantage of that.

I just hope it's true, I am so tired of my Verizon service and their crap phones.
---
pakistan latest, Sony
Been on Lion for the past month and I can't see myself going back to Snow Leopard.
---
sony ericsson xperia x10 mini
iphones4evry1
Jun 8, 10:51 PM
I'm wondering though, what would be the advantages/disadvantages to buying it at Radio Shack vs AT&T vs The Apple Store? Once I have the item purchased, will I notice any sort of difference what-so-ever?

Cheers.

Honestly, it shouldn't make a difference. Whenever I go into an Apple Store to get help/support with my iPhone3G, they always help me, regardless.

I purchased my iPhone3G at one Apple Store, and when it started giving me problems, I took it to a different Apple Store and they replaced it with a brand new phone. Of course, it's possible that because I had bought it at an Apple Store, it mattered, but generally, I've sensed that regardless of where you bought it, because it is an Apple product (obviously, plus your serial number in your settings menu), Apple Stores treat you like any other Apple customer. (I recommend you call your Apple Store and ask them "If I buy it at Radio Shack, will the Apple Store provide full support and replacement, as if I had purchased it at the Apple Store?")

The drawback... if you needed to get support for the phone, you'd have to drive to an Apple Store (that's a long way for you, and none of the AT&T guys around my house (about 10 AT&T stores) know anything about service/support for the iPhone - they just tell me to go to the Apple Store.

Mine began freezing within the first 15 days. Went to ATT and they gave me so much trouble when trying to exchange it. They ended up not wanting to exchange it for me and said they don't take returns ... SO then i went to apple store, even though i bought it from ATT, they quickly opened up a new one and gave me a brand new one, no questions asked (just their standard serial number checks).

Earendil, there you go. Buy it on Apple's website, and if you ever have a problem, you can hop into your car and drive 90min up to the Apple store.
.
---
sony ericsson xperia x10 mini
Being gay is not a sin, homosexual actions are a sin.


Eh...this is so 2000 years ago...

Luckily most of us that live in this century know better.
---
Sony Ericsson XPERIA X10 Price
Good stuff, waiting and ready to pay! :o

Same! soon as available for pre order / order
---
sony ericsson xperia x10 white
Cougarcat
Mar 25, 11:33 PM
I think all this is just a dumbing down of what is an amazing OS. I don't use my mac with dual displays anything like I'd use an iPad, so why put that crap in there? I just don't like the direction they are taking OSX in general, and I doubt I will upgrade from snow leopard. To me this is very sad news, the day OSX and iOS merge is the day the mac dies.

Relax. The sky is not falling. iOS and OS X rely on different user interaction. They will never be merged. Lion is not a "dumbing down." No features have been removed. You don't have to use fullscreen apps, or Launchpad, or the hidden scrollbars, or the gestures, or anything else that reminds you of iOS. Mission Control works better with Expose, IMO. The "All windows" view was way too cluttered. And normal expose for specific apps is still there.

Versions, Resume, the new Mail, MC and refinements to the interface are all awesome features that still makes Lion worth it even if you decide to avoid the more overt iOS influences.


I'm pretty susre you don't HAVE to use the new stuff. Old expose is still there for instance.

Partly true. All windows is gone, replaced by MC. The app Expose views work the same, though. Best of both worlds, IMO.
---
XPERIA X10 mini
NY Guitarist
Apr 5, 08:11 PM
If it is all just more bells and whistles I guess it will be time to get the upgrade from CS4 to CS5.

It sure does seem like Apple is abandoning the pro market that for a very long time influenced others to go Mac.

I really hope that's not the case.
---
sony ericsson xperia x10 price
Well if I'm wrong about the information, then I don't think anyone will argue about the fact that the Palm OS has been around since 1996, and the Apple iPhone uses a similar interface..

All I'm saying is that If there were devices using a similar interface before the iPhone came out I don't see how its fair to sue anyone for it..

http://img192.imageshack.us/img192/9153/palmtranicononpalmos.jpg
http://img851.imageshack.us/img851/3721/palmiiicwcradle.jpg
---
nokia n76 battery, Sony
NO iPODS OR iPHONE I DON'T CARE FOR THEM ONE JOT

Ok, Stevie J, You can introduce the Mac Pro, the new XServe, and Leopard on Monday.

But please don't deny us our new conroe iMac with x1800XT! Release it on Tuesday!!! And Merom Macbooks and Macbook Pros. You will lose too many sales and potential switchers if you wait until the end of September!

Plus I'll cry.

We beggs of you Stevie J, we wants it, we needs it, it must come to me!
The iMac Ultra is mine. My own. My precious.

Alright, give precious back to master now......
---
cabinet door latches, Sony
littleman23408
Dec 9, 11:14 AM
Menus are what I expected from a Japanese game, horrible.

It's not a bad game but it could have been a lot better

+1, If I could change 1 thing about the game, it would be the menu's.
---
Xperia X10 is powered by the
Blackberry playbook = The IPad 2 killer - you heard it here first.

Look at the specs, their greater or equal to the iPad 2 with the exception of battery life.

The vast majority of consumers won't be basing their tablet purchase on specs.
---
SonyEricsson XPERIA X2 Elegant
I don't think you've got anything to worry about there...

Me worry? :D
---
Sony Ericsson Xperia X10 Mini
Bill McEnaney
Apr 29, 09:40 AM
Yes, the same people who noticed that there was something "fishy" about Obama's short form birth certificate.
For me, the birth certificate issue is a dead issue.
---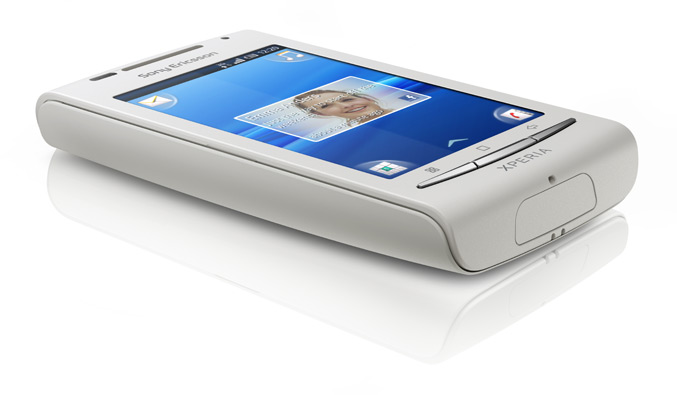 sony ericsson xperia x8 price
Evangelion
Jul 15, 10:37 AM
1) This is all rumour and speculation...
2) At the price that OEMs charge for memory, less RAM is better. We can fill it with whatever we pick.

Let's see.... If I could choose between two identical compter, one having 512MB of RAM and costing $1799, and the other having 1GB of RAM and costing $1799, I should buy the one with less RAM because then I could "pick my own RAM"?

And do I have to remind you that Woodcrests use FB-DIMM RAM, and those aren't really available that widely yet.
---
sony ericsson xperia x10 white
ccrandall77
Aug 11, 02:03 PM
EDGE is not meant to compare with EVDO, UTMS is.

Can you imagine them making the phone only for CDMA? That translates to "US only." There will be a GSM version, it will most likely support UTMS, which is as good or better than EVDO.

Even assuming for the sake of argument, which I don't in reality, that CDMA is better than GSM for voice, the annoyance of not being able to swap SIM cards is enough for me to avoid it.

That and the fact I can't use it anywhere outside the US.

I agree that EVDO is more analgous to UTMS than EDGE, but for now in most places UTMS is not present... esp the US. So when I compare CDMA technologies to GSM technologies for domestic carriers, the CDMA camp wins hands down.

There are many places CDMA is used outside the US. From the maps I've seen, much of Asia, Australia, and the Americas have CDMA coverage. And has I mentioned in a previous post, the big 2 (VZW and Sprint) do offer hybrid CDMA/GSM phones (or at least they did... we can still apparently get them through our business).

I WHOLEHEARTEDLY agree about your point on SIM cards. I wish to God Sprint had SIM cards. I have a Treo 700p and I LOVE IT!!! But I don't want to haul it around with me everywhere. Frequently I steal my wife's new Samsung A900 since it's so thin and is hardly noticable in my pocket. I'd love to have the freedom to have 1 line and 2 phones.
---
sony ericsson xperia x8 price
I ordered my 15" MBP yesterday and they are telling me it will ship next Tuesday. I sure hope that when the package arrives the MBP will have no stinking Merom, no more than 512 MB RAM, no better than an 80 Gb/5400 rpm HDD, and -- please God -- no magnetic latch! Oh - and one more thing: Apple better not send me a refund if they lower the price before the package hits my doorstep. :mad:
---
sony ericsson xperia x8 price
chefscientist
Aug 25, 04:22 PM
Apple could start improving their customer service by:

- Combining "Pro Care," and ".Mac"
- Offering online apple care support for .mac members
- Extending their standard warranty
- The ability to serve people at the apple store as they walk in (for minor issues). Who in the world came up with this appointment crap?:confused:
- Allowing apple users to subsrcibe to apple learning events in iCal.
---
sony ericsson xperia x8 price
AppleKrate
Sep 19, 08:47 AM
Well, the store's not down. My theory that an update would happen today looks to be bunk. Couple with this story, and I have no idea what to think now. I'm completely perplexed. Oh well, I guess we'll just see what happens at Photokina.

The one good side to today's non-event is that I have a little longer to graduate from 'macrumors newbie' :o before I'm outta here to play sorry work with my new MBP :) (my plan is to change my moniker to ExLax when I make 'macrumors regular')
---
Bill McEnaney
Apr 27, 12:54 PM
Where's the extremism?
Would you call someone a moderate when he would leave a baby alone in a room to die after the baby had survived an abortion? Most people here already know that I'm against the stimulus and against "gay" rights. As for the stimulus packages, Ford just reported a profit, and that company refused the stimulus money. If a company is going to fail let it do that. Let it take responsibility for its own blunders. Don't let a codependent government rescue it. If John Huntsman, Sr. ran for President, I'd vote instantly for him, partly because he's one of the most honest men I know of. My first question about a potential presidential candidate is, How morally virtuous is he? For me to vote for a candidate, he needs to be conservative fiscally and socially, especially socially.

I think that social conservatism implies, or should imply, fiscal conservatism. I say that partly because I believe Obama's statist policies would have the U.S. Government take moral responsibilities that individuals should take instead. I advocate the principle of subsidiarity that tells me that a problem should be solved by the people who are closest to it. If I need help, I first go to my family. If my family can't help me, I go to me friends. If my friends can't help me, I ask my neighbors for help, etc. Government should be a last resort.
---
To me the answer to the whole IR/Mac Pro/Front Row thing is obvious - put an integrated IR receiver into the keyboard. The keyboard would come with the Mac Pro (unlike the display) and is rarely under the desk. :)

Plus they could sell the keyboard for any Mac (including ones that don't have Front Row - they could include the app with it).

that's actually a good idea....;)
---
Not lame. Childish. I mean seriously. Is your (Generic your.) MBP any slower the day after they announce Core 2 MBPs? I swear to god it's almost as if people's lives are so incomplete that they need to feel special by having the top of the dog pile hardware. I received my MBP on Feb 21st at 10:30AM. Apple can do whatever they want. I'll still be enjoying my Mac at the same level I did on the 21st.

Well...I've used and ENJOYED iMac G4 for five years which is still going strong by the way. I just can't help but wonder how stupid and childish it is to expect that Apple will upgrade it already awesome MBP. The Merom CPU has very minor perforformance benefit over Yonah until Santa Rosa is out next year. It has double the L2 catch, 140M more transistors and 3 Watt/hour more cons (34W/H) than Yonah (31W/H). Conroe with faster FSB is a totally different story. So I personally have nothing against those poor souls expecting new notebooks but sympothy.
---
TangoCharlie
Jul 28, 05:17 AM
Ensoniq, thanks so much for the useful corrections. How significant do you think that 64-bit capability will be in the future compared to not having it(say, 2-3 years time)?
AFAIK, the Merom CPUs have an improved SpeedStep technology, so that
on average the heat generation may infact be lower for Merom.
---
xsnightclub
Aug 6, 06:11 PM
iPod shuffle-not being updated (because of the nano),but at least Apple gave those owners a volume limit.


and the "One More Thing..." will be -

Leopard print iPod Socks!
---