ge william and kate fridge. ge
FMJessica
Aug 25, 05:24 PM
A month ago I turned in my brand new 3 month old MacBook Pro to the Apple store because it had some sort of weird lines on the screen. They weren't anything I'd ever seen before, and when you had an application open over the lines, they dissapeared. Well, Apple send my computer back not fixed. So I had to send it out again, and this time the Apple store forgot to send it out. So eventually it got sent out and it was on hold for a part forever and yada yada yada three weeks later I'm super pissed.

I called Apple for the millionth time to complain, and finally they connected me to someone who set it up so that I could have a brand new, (and faster from the 1.83 GHz to the 2.0) MBP.

I had to complain a ton of times, and they still couldn't get my computer fixed in a fair amount of time. They told me everything was "expidited", even the parts they needed, but it was still taking almost a month.

I was so dissapointed in Apple! I'm a Mac-or-nothing kind of person, and this treatment was unacceptable. No wonder everyone's so pissed off! I'm glad it's not just me, but at the same time I hope they do something about it.

Anyway, my new computer is way better, and they also threw in 100$ off any iPod + my student discount, so we've made up.

BTW, I got my new new computer last weekend, so this was super recent.

Jessica
---
prince william kate middleton
And assume you go to a place you have been a month ago, wouldn't having the database speed things up when you return to that location a month later?

(Though I agree the effect will be very minor, as soon as you land with a plane, the iPhone will start populating that database, thus having the data from a month ago will only be relevant if you need location data right away after landing.)

I'm not as impatient as some on here. If I have to wait another second or two - I'm good. :)
---
ge william and kate fridge. ge
MattSepeta
Apr 27, 02:13 PM
1. You opened it in Illustrator, not InDesign.

2. After I opened it in Illustrator like you did it did reveal some interesting things. It seems that fields #20 and #22 are on individual layers.

http://img163.imageshack.us/img163/6643/picture1hz.png (http://img163.imageshack.us/i/picture1hz.png/)

Uploaded with ImageShack.us (http://imageshack.us)

I am fairly confident that rather than pointing to a conspiracy, this simply shows that when scanned, the operator had enabled some sort of "auto-text" option that attempted to read and convert then embed the raw text info in the PDF, as to make the text "selectable" in preview programs.

It only worked on certain text, as is par for the course.
---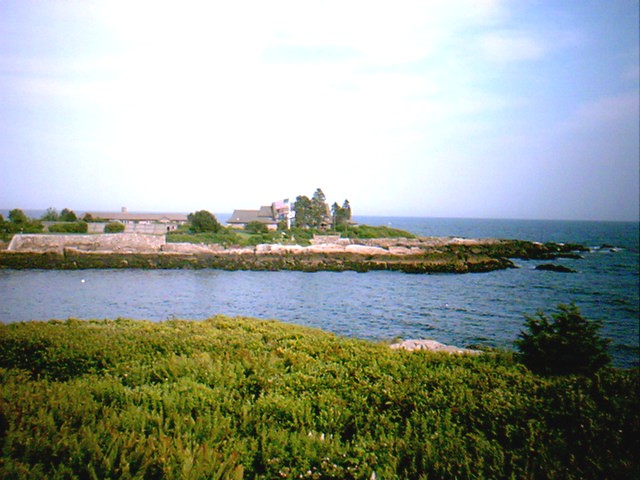 ge william and kate fridge.
Where you are going to see the difference is when you multi-task.

For Example: Burn a Blueray disk, render a FinalCut Pro movie, download your digital camera RAW files into Adobe Lightroom and run a batch, and watch your favorite movie from the iTunes Movie Store all without a single hiccup.

Bingo. Check how many processes are running on your computer right now, and you'll see why more cores can help. Writing a program to use multiple CPUs is complicated, yes, but OS X is already written to spread programs across multiple CPUs automatically.

It will take a while for people to come up with effective uses for that, but given the power we will find it.
---
william and kate fridge.
Super stoked! It's finally coming!!
---
ge kate and william fridge.
Bill McEnaney
Mar 1, 04:55 AM
Couldn't God just forgive everyone and make heaven bigger?
However many people go to heaven, it'll have plenty of room them. For God to forgive sinners, they need to repent first.
---
william kate fridge. william
Fearless Leader
Nov 28, 06:26 PM
dang it microsoft.
---
ge william and kate fridge.
dethmaShine
Apr 20, 02:13 AM
Sure, but did Samsung patent it?

It's not about 'who copied who?', but 'who copied after who patented?'

All the corporations mentioned in this thread are dinosaurs and know what type of business they are in. If they fail to patent their (good) ideas than it's a given that someone else eventually will. Doesn't matter whether we or anyone thinks that's right or wrong. It's normal business practice. Any corporation thet develops products in a hot contested market like this and doesn't play this game will lose business or cash.

And the design was released after the iPhone was out.
---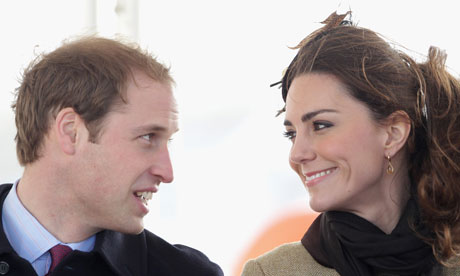 ge william and kate fridge. ge
ten-oak-druid
Apr 25, 02:01 PM
Number 1: Apple is apparently labeling the reports as false
Number 2: Who even cares if Apple or Google or Microsoft or any corporation is tracking our location? What things are you involved in where you would even care? What harm could their knowledge of that information cause you? (apart from the crackpot theories of paranoid people)...
People will sue for anything these days and hopefully legislation will be passed soon to stop the ridiculousness.

Its none of your business what things I'm involved in and want hidden. Its my right to privacy so back off.
---
ge william and kate fridge.
NoSmokingBandit
Nov 24, 11:23 AM
I'm installing right now. I'd like to just jump in, but i'd rather get it all out of the way to begin with.
---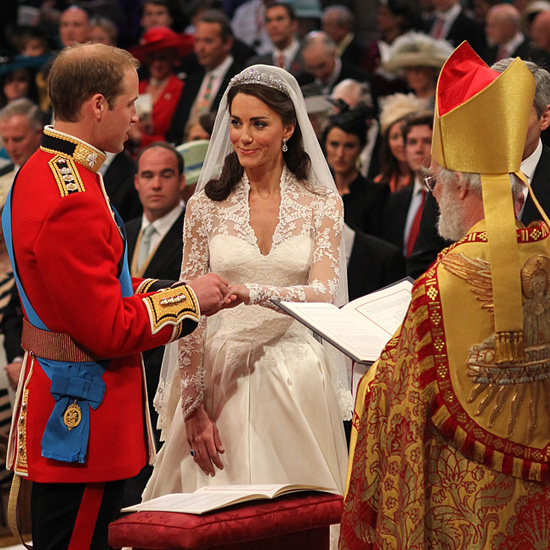 william kate fridge. ge
Considering the number of shocking disappointments (Lion being more iOS, no FCS updates, glossy everything etc) as of late with Apple releases I'm still not holding my breath that they will release something to take me away from CS5. I would love to be surprised though.
---
Kate fridge and freezer
Well, I think it's good that Apple is addressing this issue (although I wonder if they'll release an update for the 3G, since they are no longer doing iOS upgrades for it and the original iPhone).


But their statement: "The iPhone is not logging your location" is ridiculous. They are logging your location. For a long time. In an insecure way.

Outside of the PR butt saving double-speak, this is a good move by Apple to address this issue.
---
kate and william fridge
NY Guitarist
Apr 6, 11:54 AM
What is the obsession with back-lit keys?

Do you actually look at the keyboard when you're typing?

Yes. I need to see the keyboard. And in a dark room it's critical.
---
william and kate fridge
Okay, Knight, you're right. Even the Verizon Galaxy S has more buttons and a patterned back, with a rectangular lens and flash area. Not to mention a WVGA AMOLED screen.

But it does have a chrome trim ring and the back is curved for comfort!

Yeah, Apple is reaching a bit here.
---
Prince Will and Kate Middleton
undead-design
Sep 19, 06:37 AM
Get off your high horse already, if you disagree just keep it to yourself. Not like your arrogant rants contributed anything either.


is it just me, or are these forums getting really ugly over this MBP not already being in our hands thing. SPEED BUMP THIS! 64-BIT THAT! HDD REPLACEABLE THIS! SAME CASE THAT! i'm starting to feel like we are a pack of rabid animals in a cage. i want a new laptop too, i have an old 1GHz iBook G4...its three years or, so its showing its age...not to mention that I've been putting it off since the end of July beginning of August (missing out of the free iPod nano deal and whatever else about the Office and what not).

It's worth it to me to wait for Merom/Memrom/Moron, I can't buy a new laptop every year like some people. It's a future-proofing type of thing. you know?! :) :D
---
ge william and kate fridge. ge
Eraserhead
Aug 27, 03:13 PM
I havn't been here long, but I don't get it. :confused:

One reason Apple switched to Intel was because they couldn't get a G5 in a notebook, they kept saying they would do this for ages so a joke that powerbook G5's coming out Tuesday emerged. This *hilarious* joke has come back for an encore now we are all Intel chips which are quicker than the G5, especially as no-one knows exactly which Tuesday (28th August / 5th September / 12th September) the Merom MB/MBP will arrive.
---
william and kate fridge. ge
Tommyg117
Aug 11, 10:44 AM
My phone plan runs out next month, hopefully it comes out soon.
---
ge william and kate fridge.
MBP owners don't need to worry yet. AnandTech (http://www.anandtech.com/cpuchipsets/showdoc.aspx?i=2808&p=1)

"The biggest performance gains are associated with 3D rendering and media encoding tasks. While Core 2 Duo does look nice, as long as you've got a good notebook today you'll probably want to wait until Santa Rosa before upgrading (at the earliest). With Santa Rosa, clock speeds will go up slightly but more importantly we'll get access to a faster FSB. Unfortunately a side-effect of keeping Core 2 Duo fed with a faster FSB is that while performance may go up, battery life may go down. For Apple users this means that early adopters of the new MacBook or MacBook Pro won't be too pressured to upgrade again by the end of this year. Of course Apple has this way of making incremental changes irresistible."
---
kate and william fridge
Apple's solution is fine by me. They wouldn't have done anything if there wasn't so much press about it, but I guess that's a good reason (one of the only ones) for the press to exist.

Interestingly, this behavior of waiting for things to blow up in the press before they are addressed will only lead to MORE things getting blown up in the press. Maybe Apple likes that? I dunno.
---
ThunderSkunk
Mar 26, 10:26 PM
I have a question.

I don't expect we'll be able to use iOS apps in OS X as early as Lion, and I understand based on the different chip architecture, it shouldn't be able to run at all...

buuuuut,

I distinctly remember watching that first keynote when they made their dev program available, and walked us through the iPhone dev tools, and seeing an OS X On-screen emulator, that would let you code and test your apps as you wrote them right there in OS X, with a big clumsy dot for a "fingertip"...

If they'll run in that emulator, isn't it conceivable that in some way, your iOS apps would find a way, using that emulator layer, to look something like dashboard, to run in both environments?

I'm thinking, syncing the data between both mobile and desktop iOS apps would be simple enough to be done automatically, like dropbox for instance, or a basic itunes information sync... Then on your desktop or MBP, you'd have access to content you've created on your mobile device, for a seamless user experience. None of this "sent to itunes, download from itunes" nonsense, with verions all over the place to keep track of.


I imagine a macbook pro will come someday, with a standard vertical screen and basically an ipad for the horizontal keyboard area. Imagine the possibilities there, of integrating the two ecosystems... how could they NOT give that a try?

We're not there yet, obviously, but Lion seems like something of a step in that direction.
---
SwiftLives
Mar 17, 10:55 AM
While I disagree with your statement that both parties are the same, I will concede that both parties work for interests that are not necessarily the same as those of the people who voted for them...
---
MatthewCobb
Aug 27, 04:28 PM
That is interesting because I ordered a Macbook on Tuesday (the 22nd) and mine is also scheduled to ship on the 31st. It is suspiciously strange and hopefully it means that we'll get Meroms because I was waiting for the Merom MBP when I decided to just order a Yonah MB.

I ordered a MB on 15 August from my work. Apple registered the order on 23 August (it was faxed on the 16th!)... It will be delivered on 1 September. I phoned up to find out what was going on and complained it was taking forever. Maybe I should have said thankyou!

On the other hand, I have heard that Apple want to emphasise the difference of the MBP (why buy one unless you're doing 3-D gaming or heavy-duty video editing or just like aluminium...?). So maybe they'll just put the Merom in the MBP...

PS I thought the PB G5 next Tuesday thing was quite funny - precisely because it has been done to death, first dead straight (remember how excited people got for so many years), and now because it's a useful reminder not to take our speculations too seriously...

PPS I have skanky keyboard marks all over my squidgy PBG4 screen, always have had. Grrr.
---
GekkePrutser
Apr 6, 11:31 AM
There are with 18 Watts. Besides, wouldnt be the first time intel made special Cpus for Apple. So it isnt impossible an i3 even less than 18 special made for apple.

I think you mean the 380UM? But those aren't Sandy Bridge, they're Arrandales, and hopefully Apple won't go near them (they have left them alone so far even though they were already available at the time of the last update)

In Sandy Bridge there's only the i5/i7's mentioned already, and a celeron of 1.1 Ghz (called B847). That one's not even labeled i3. I really hope that one won't make it to the MBA. But even then there's only one so hopefully they'll offer an upgrade to i5/i7 in that case as the high-end CPU.
---
The features looks pretty cool for this price tag, but what about the apps? If it support only BB app world then for sure they won't win!
---